How to Choose the Best Commercial Outdoor Planters
Posted by Jason Wyrwicz on Sep 24th 2021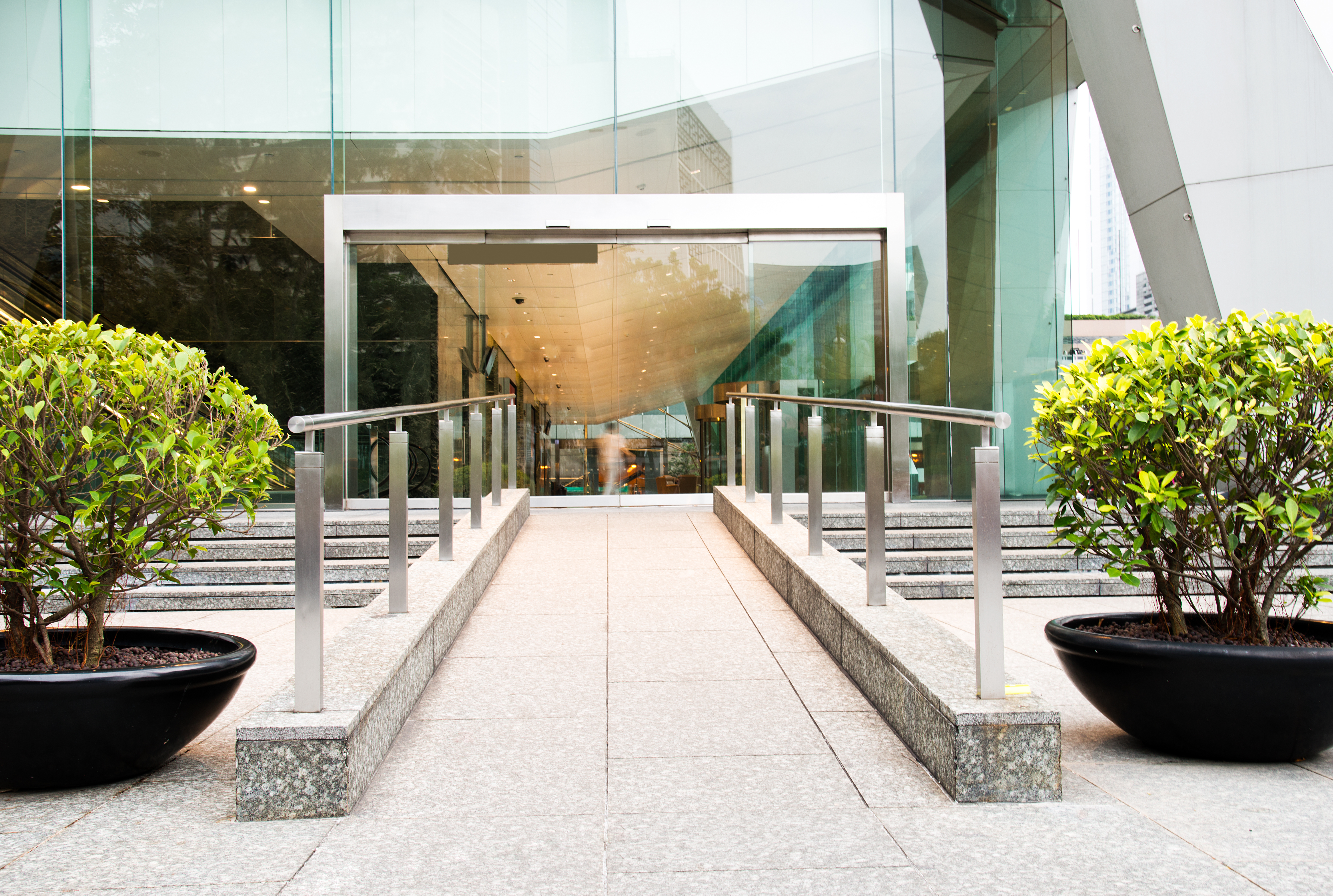 3 Things to Consider When Choosing Commercial Outdoor Planters
Are you looking to add instant curb appeal to your business? Commercial outdoor planters are the answer. Whether you own a restaurant, hotel, office building, store, or any other commercial enterprise, container gardening can help you create a welcoming exterior to greet your clients and attract more customers while increasing their health and wellbeing.
In fact, research has found that surrounding ourselves with lush greenery boosts our mood and improves cognition. Plus, an abundance of blooms makes your establishment more Instagrammable, essential for getting those five-star reviews, and shows off your eco-warrior credentials.
However, here are three important points you need to consider before purchasing your pots.
1. Size
When decorating an outside area, large planters are the way to go as small containers lack impact, can end up cluttering a space, and lose moisture faster, which means they require more work and effort to keep them looking their best. But, there are a couple of things you need to keep in mind.
Firstly, always opt for a pot a couple of inches bigger than the diameter of the plant's root system. Choosing one too small will stunt your greenery's growth, while a much too sizable home will retain water for longer, making the plant more susceptible to rot and mold.
Next, think about where you're planning to position your planters, as their size and shape can also play a functional role in your business's landscape. For example, elegantly tapering tall planters full of gracefully billowing grasses are ideal for flanking a grand entranceway and making a statement. On the other hand, sleek and linear planter boxes dotted with neatly trimmed topiary make smart borders, great for sectioning off different seating areas and creating walkways.
2. Material
From timber to terracotta, the material of a plant pot can significantly impact your vegetation's health and happiness, as well as the aesthetics of its location. Fiberglass planters, created from a blend of resin and glass, are among the most popular options for decorating commercial landscapes due to their exceptional lightweight and durability. As well as being resistant to rain, frost and bleaching UV rays from the sun, they're also easily molded and given texture to mimic other materials, like stone and metal.
3. Contents
Last but by no means least, it's essential you put some thought into what you're actually going to grow in your new commercial outdoor planters. Choosing perennial shrubs will ensure your exterior flourishes with evergreen beauty throughout the year, but you also want to avoid picking plants that need excessive care or are too delicate for sitting in high-traffic locations. Here are a few of our favorites:
Boxwood — a landscaping must-have, boxwood hedges are an old faithful, delivering beauty no matter the weather and with very little fuss. If you're handy with a pair of pruners, you can even trim their foliage into spheres, spirals, and cones to create a living sculpture.
European Fan Palms — prized for its silvery-green, fan-shaped fronds and cold weather hardiness, the European fan palm can reach heights of 15ft, perfect for creating a stunning centerpiece outside of your building.
Hostas — a fantastic choice for brightening up a dingy courtyard, shade-loving hostas are famed for their lush leafiness and scented summer flowers. Plus, there are hundreds of varieties to choose from, including the teal hues of Blue Mouse Ears, the rippling leaves of August Moon, and the fresh cream and green color of Sunshine Glory.
Transform the exterior landscape of your building in an instant with our commercial outdoor planters, available in a wide range of colors, styles, and textures. For more information, contact our friendly team by calling (855) 627-1066 or emailing us at sales@potsplantersandmore.com.