Hotel Planters: Best Planters for Rooms, Lobbies & Outdoors
Posted by Jason Wyrwicz on Oct 16th 2020
The strategic use of interior design can make or break the success of a hotel. While the lighting, flooring, and furniture are the main elements, planters and their accompanying greenery shouldn't be overlooked.
Hotel planters are integral to the design of any room or outdoor space. Whether it's large outdoor planters or small indoor planters for individual rooms, each can be an extension of the overall design scheme.
Plants add a touch of nature. They clean the air, make rooms feel fresher, and make outdoor spaces more wild and natural. Planters come in all shapes and sizes, with an almost limitless number of options for materials, colors, and designs.
Whether you want your hotel planters to subtly blend in or make a big, bold statement, there's a planter for every room, lobby, or outdoor space. Planters should be given a lot of thought, just like the pieces of art you hang on the walls or the furniture you place in each room.
When choosing the right planters, it's essential to consider the material of each. Depending on your planters' location, you will need to think about the durability, appearance, and maintenance of each planter.
Planters for Hotel Rooms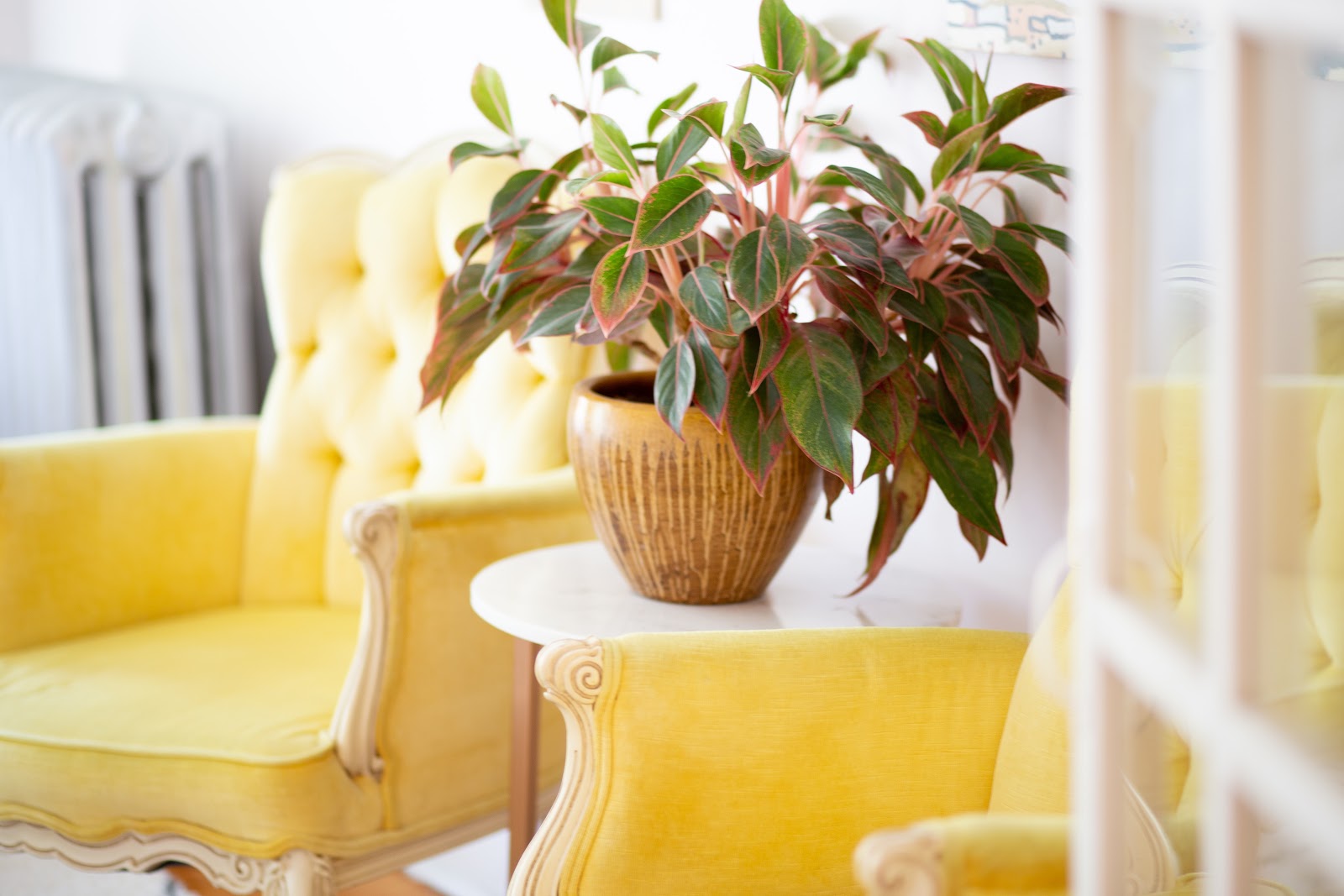 We hope that your rooms are frequently booked by guests. If they are, it's likely your planters will be vulnerable to accidents and damage. Therefore, the planters you choose for your hotel room need to be durable yet stylish.
Resin and plastic planters are an excellent option for hotel rooms. They can mimic the elegance of materials such as stone or terracotta, but they are lightweight, durable, and versatile. You can create the illusion of expensive planters without worrying too much about damage from guests.
Planters made from plastic or resin are also less likely to crack or break over time. They give you a lot of freedom when it comes to styles and colors too.
Plastic planters are incredibly simple to maintain. A little bit of water and cleaner and the planters can be made to look brand new in a couple of minutes — larger pots will need light scrubbing and air drying.
If you're looking for hotel planters that make your rooms light up and your cleaner's job easier, plastic and resin planters are an excellent choice.
Planters for Hotel Lobbies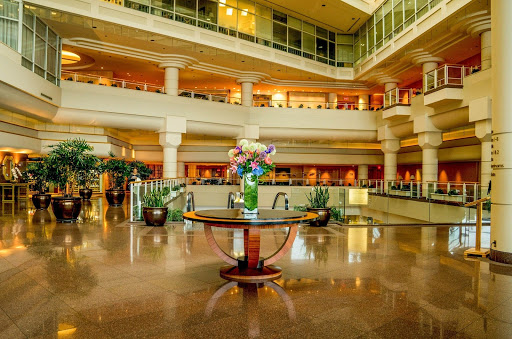 Hotel lobbies offer a unique chance to introduce some large planters that can transform the space. As they're less likely to fall victim to accidents, you can utilize metal or fiberglass materials.
Metal is often used for large indoor areas. Custom metal designs can create bold and unique hotel planters that will gain interest and add to the decor of each room. Metal planters are contemporary, sleek, and can fill out difficult areas, adding life to your space.
While they may be heavier to move than plastic or resin, it's likely your lobby planters won't be moving around too much. They're also super-durable and, if taken care of, will serve you well for a very long time, as they are simple to maintain.
Fiberglass is a material that is gaining a lot of traction for use with planters. The material brings a level of elegance to a room while also being practical and easy to move. If your hotel lobby layout is frequently changing, fiberglass is the best choice for you.
Fiberglass planters are often used outside, as they're weather-resistant, low-maintenance, and keep their color even when exposed to direct sunlight all year round. However, fiberglass is just as much at home in your lobby as it is by the pool.
Hotel Planters for Outdoors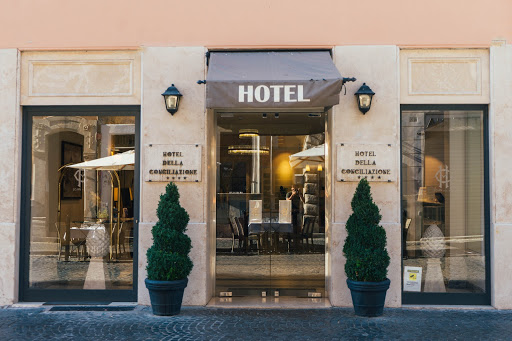 If you have outdoor spaces at your hotel such as the entryway, restaurant, or pool area, large planters can bring a slice of nature to these locations for your guests.
Large planters are very common for outdoor areas. Guests will feel relaxed around the plants and trees and feel as if they have escaped the hustle and bustle of the city.
As mentioned above, fiberglass has become a popular choice for outdoor planters. It's highly weather-resistant and extremely durable. You can buy fiberglass planters in various shapes and sizes and hundreds of different colors and textures.
What's more, fiberglass planters won't corrode when exposed to direct soil, meaning you can place them throughout any garden area for a splash of elegance.
Fiberglass planters only need minor maintenance to keep their color vibrant over time. Some mild soap and some special fiberglass wax will help maintain shine and protect against the elements.
Metal outdoor planters are also an excellent choice for outside spaces. The ability to create custom designs makes them versatile and functional with most decor themes. Metal planters are highly durable, and they won't chip, crack, or break, unlike other traditional materials.
You can get metal planters made to order, so if you have any unique outdoor areas that require planters, you're likely to be able to obtain the perfect design. Metal planters can work as functional pieces of art scattered throughout outdoor spaces, adding an element of nature and sophistication.
Maintaining metal planters is relatively easy. A gentle wash with a scrubber using water and lemon juice will do the trick. If the planter is painted, soap with a sponge will clean it effectively, followed by a soft towel for drying.
Why Use Planters in Your Hotel?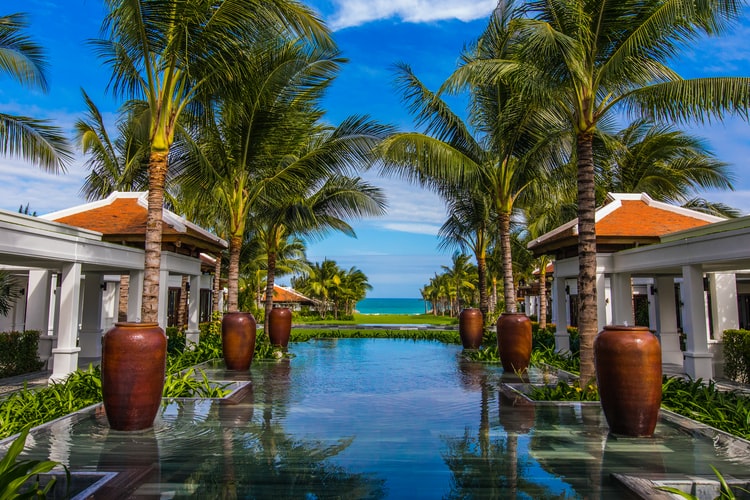 Plants are becoming increasingly popular with younger generations. As a result, older generations have started to rekindle their love for plants too. American gardeners spent a whopping $52.3bn on lawn and garden retail in 2019.
The hospitality industry is constantly shifting with new trends each year. Today's travelers show an affinity for plant life with the desire to connect with nature becoming increasingly important for them.
As well as enticing your guests, adding planters and greenery to your hotel provides several key benefits.
First Impressions
The front of your hotel is a guest's first impression of your business. The photos of your rooms, lobby, and pool area are also integral in persuading people to book with you when they search online. Most prospective guests will view your photos as a priority, even above checking out the amenities.
With this knowledge in mind, adding small or large planters to your rooms or outdoor areas can give guests a great impression. Greenery helps your spaces to look fresh, natural, and updated. Plants also provide a clean, well-maintained, and modern look that guests are actively seeking out.
A Solid Return on Investment
Planters — whether made from metal, fiberglass, plastic, or resin — provide a profound return on investment (ROI). Many of them will last well over a few decades if well-maintained, as they are durable, weather-resistant, and versatile.
Adding beautiful plants to your planters further improves your ROI. Planters in hotels can increase revenue when using high-quality greenery that gains attention from guests. Plants make people happy, and happy people are prone to spending more money.
Improved Health
Spaces that are filled with diverse greenery can improve people's health. Studies have found that people generally feel more relaxed and comfortable around plants, and plants can cause cortisol levels to drop, which results in reduced levels of stress.
Plants are also natural air purifiers, allowing your hotel rooms, lobbies, and outdoor spaces to benefit from clean, fresh air. One study found that plants can remove as much as 87% of the pollutants in your home.
Hotels are always being cleaned, which means a lot of chemicals are being used almost all of the time. Floors and furniture emit chemicals called volatile organic compounds (VOCs,) which have been found to have adverse effects on people's health when exposed to them over long periods.
Plants can keep the air inside your hotel fresh and clean for both guest and employee comfort and health.
Final Thoughts
Using the power of planters and plants, you can transform your hotel spaces into areas where guests will enjoy spending their time. With so many excellent materials, colors, and designs available, you can create sleek, modern, and comfortable spaces for your guests.
Plants can liven up any hotel. They influence ratings, encourage repeat visits, and have the power to increase revenue. All you need is something to put those plants in!
Thinking about adding plants to your hotel? Browse our large range of pots and planters, and spruce up your hotel interior and exterior today. Check out our wholesale planter program for some great planter prices.