Best Pots for Indoor Plants: Top 10 Indoor Planters
Posted by Jason Wyrwicz on Jul 20th 2020
Looking for the perfect indoor planters to transform interior spaces like offices, reception areas, or hallways? Indoor plants liven up dull and tired old spaces, promising new and dynamic design opportunities. But indoor plants can do more than revitalize interior design. They're proven to benefit both physical and mental health, filtering out allergens and irritants from the air while also improving mood and boosting feelings of happiness.
The advantages of indoor plants are too good to ignore, but to enjoy these benefits, you'll need planters. But which planters should you buy? This guide to the best pots for indoor plants contains all the information you need to know.
Fiberglass Pots
Use: Durable pots for flexible design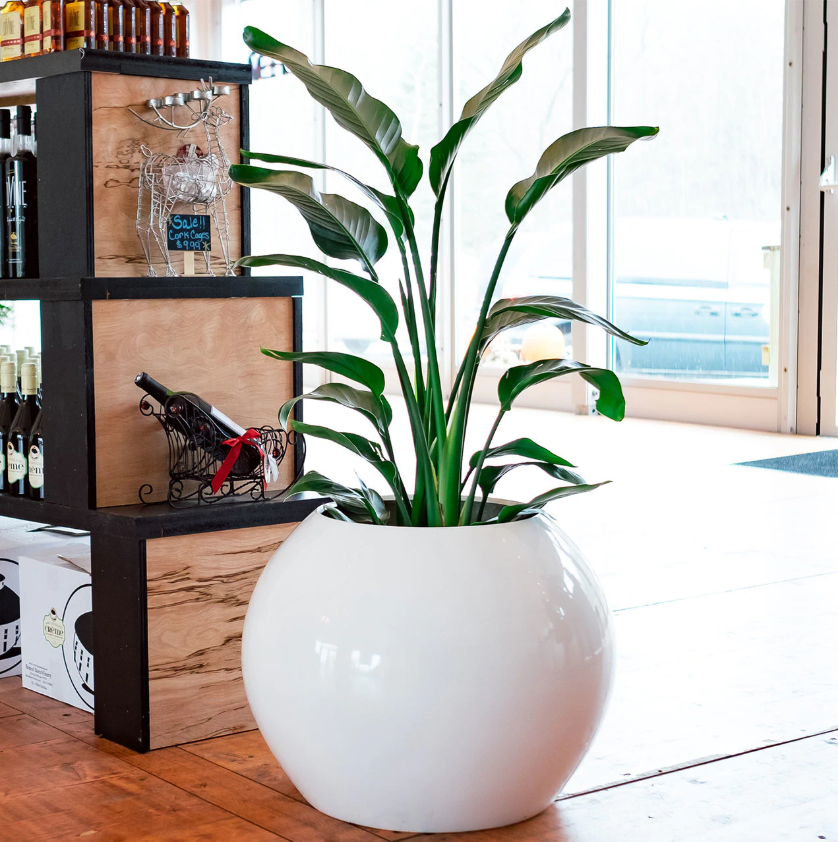 Fiberglass pots come in all shapes and sizes. Here, we're not talking about the varieties available but the materials used. Fiberglass is the perfect choice for your indoor planter products for several reasons. The material is lightweight, making pots easy to move around and allowing for simple interior design changes. It's also hard-wearing and durable, making fiberglass pots valuable for high-traffic areas that see a lot of footfalls. Finally, fiberglass pots are resistant to corrosion and require very little maintenance throughout their lifetime. In short, they're long-lasting pots for plants that need little attention. Sturdier than plastic pots, easier to use than heavier types of planters, fiberglass pots are quite simply the best pots you can buy for an indoor plant.
Browse our extensive range of fiberglass pots!





Rectangular Pots
Use: Framing spaces, filling gaps and separating areas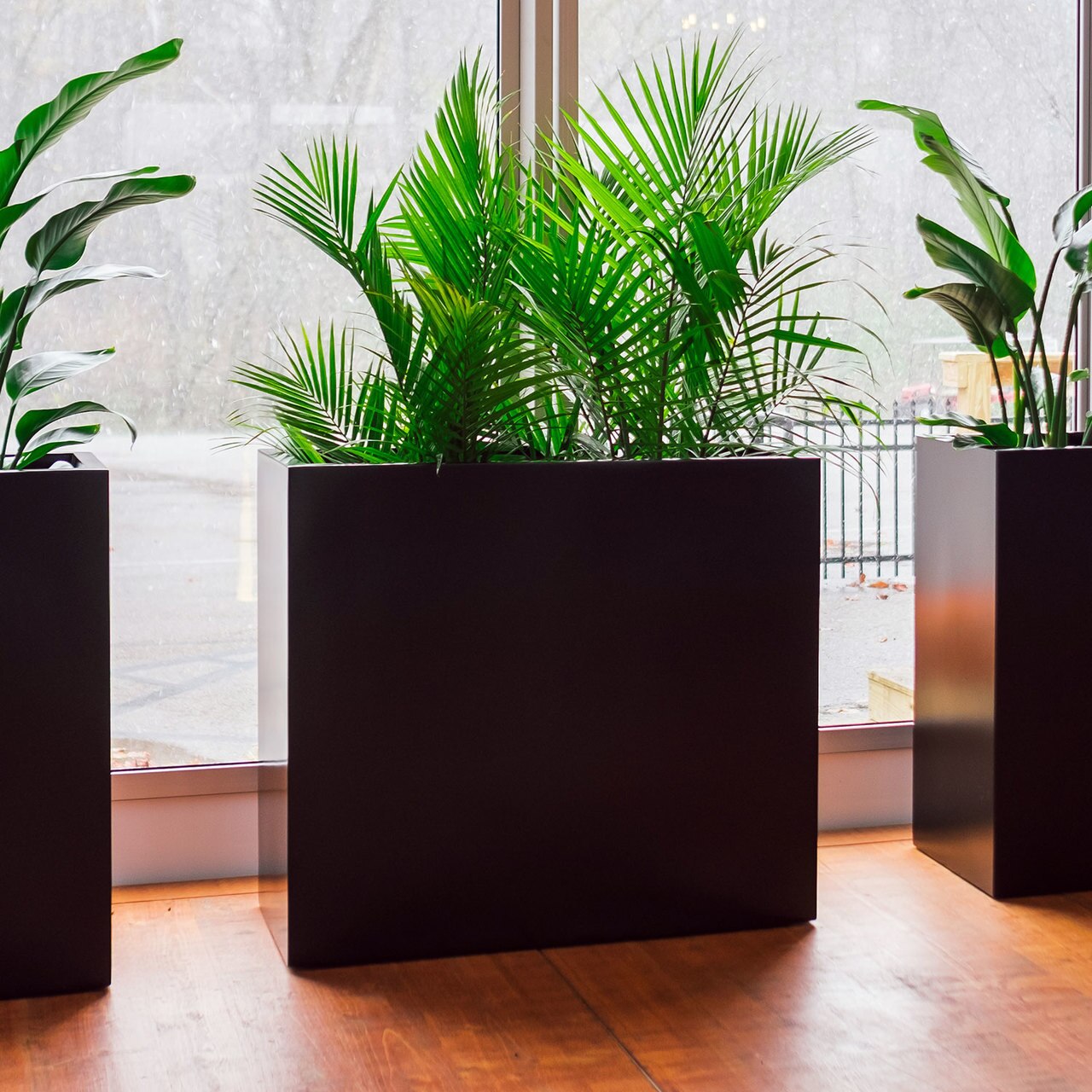 Rectangular pots are long and narrow planters that allow you to place plants in rows. The depth of these planters enables you to plant a variety of species, from tall and reaching bamboo to rows of flowers. They're best suited up against walls to frame areas or fill empty spaces, and along hallways to provide greenery and plants without taking up space in narrow areas. While these pots are commonly found against walls, they can also be used in open areas to create natural-feeling partitions. It's for this reason rectangular pots have become popular in office areas and co-working spaces. Rectangular planters may also be incorporated into a design to help direct and separate flows of foot traffic. Rows of rectangular pots can be used as barriers, guiding people's movement.
Discover stunning rectangular pots to transform your indoor plant space.


Square Pots
Use: Filling out corners and small gaps, and complimenting straight lines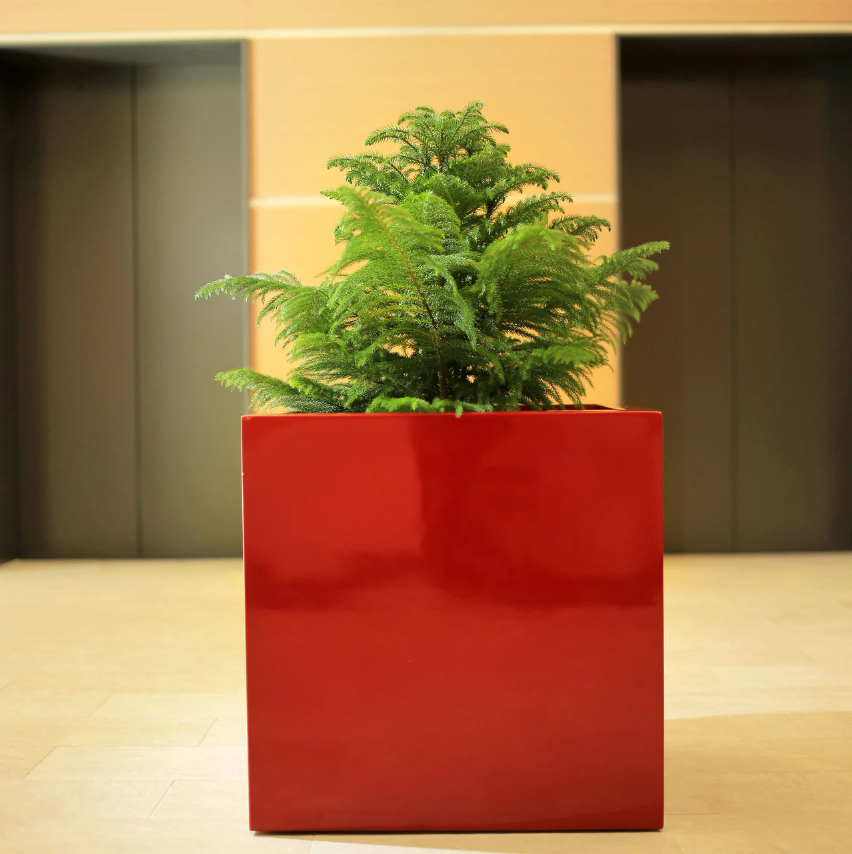 Square pots are found in various sizes, ranging from small desktop items to larger pots for floor spaces. Their angular shape makes them ideal for fitting neatly into corners, which can be a space-saver and complete a design when other items don't fit. They can also be great at slotting into small spaces and onto shelving units. One of the primary reasons designers will use square planters is to conform to straight-edge design features. Say you have lots of neat edges or rows, such as tables or desk spaces, the flat sides of the square pots fit nicely with the aesthetic and in-keeping with the motif.
High-quality square pots are available to purchase here.



Tall Pots
Use: Framing entrances and adding definition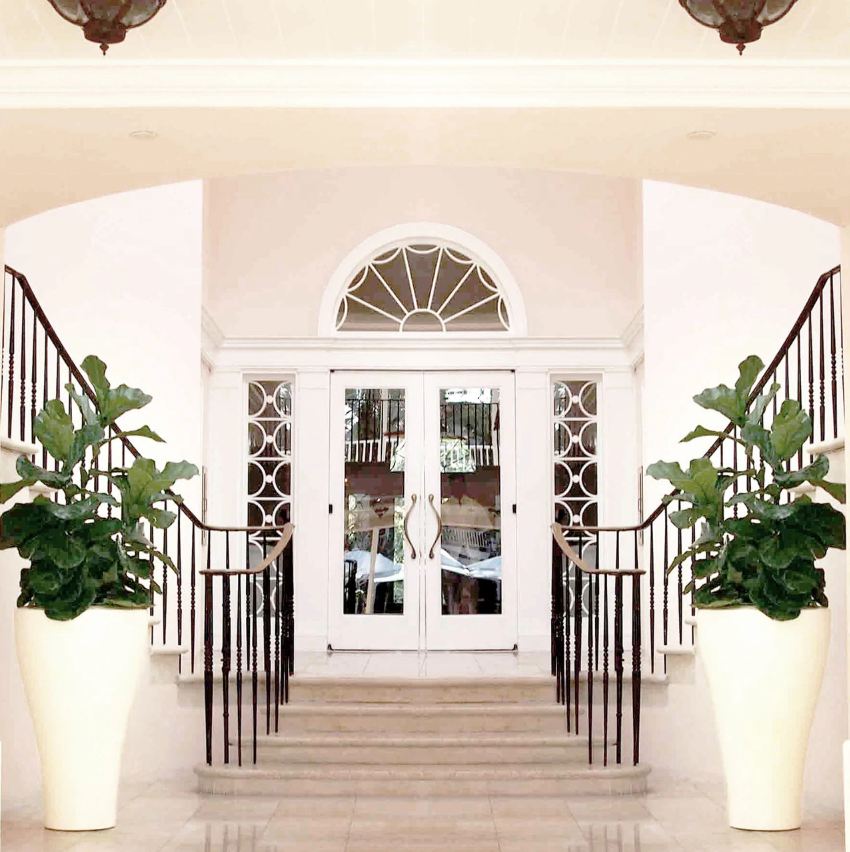 Tall pots typically come in two shapes, cylindrical or upright rectangles, and their design can also be tapered to create unique styles. A versatile kind of plant pot, they are most often used near doorways and entrances to provide framing. Their tall nature gives them stature next to access points, so they don't appear out of place. But this is not the only place they fit. Tall planters are the best pots for complimenting tall furniture such as bookshelves or wardrobes. The principle here is essentially the same as with a doorway. The use of stature stops the pot looking overshadowed by the furniture. Typically, tall plants are planted in tall pots to increase height and make sure the plant doesn't look out of place. However, some plants with a bit of extra volume and width can also look very appealing in tall planters.
Frame your entrances and compliment furniture with our range of tall pots.
Bowl Pots
Use: Adding sophistication to design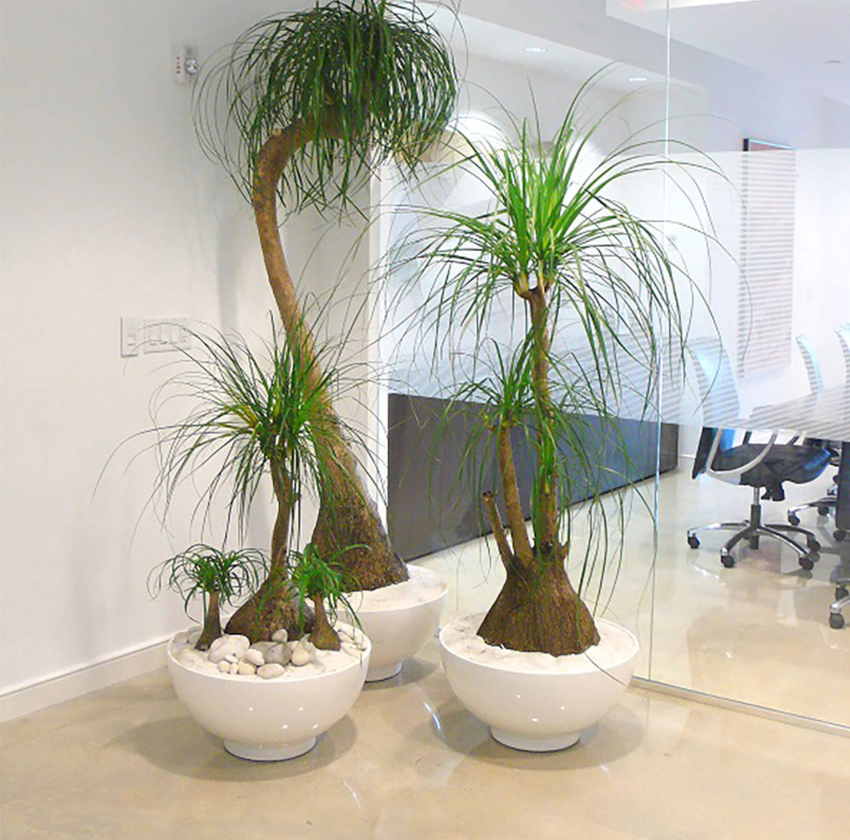 Bowl pots are commonly associated with exotic design choices, such as stunning Mediterranean gardens overlooking tantalizing ocean vistas. Their most popular use for indoor plants is purely for adding a layer of sophistication and style to design, rather than any practical purpose.
Low-lying and wide-based, bowl pots allow for plants with small root networks, usually succulents and other species that don't require a lot of work, although they're also great options for bonsai trees.
Bring a unique touch of style to your indoor spaces. Browse our bowl pots here.



Window Box Planters
Use: Decorating desks, ledges, windows, and other furniture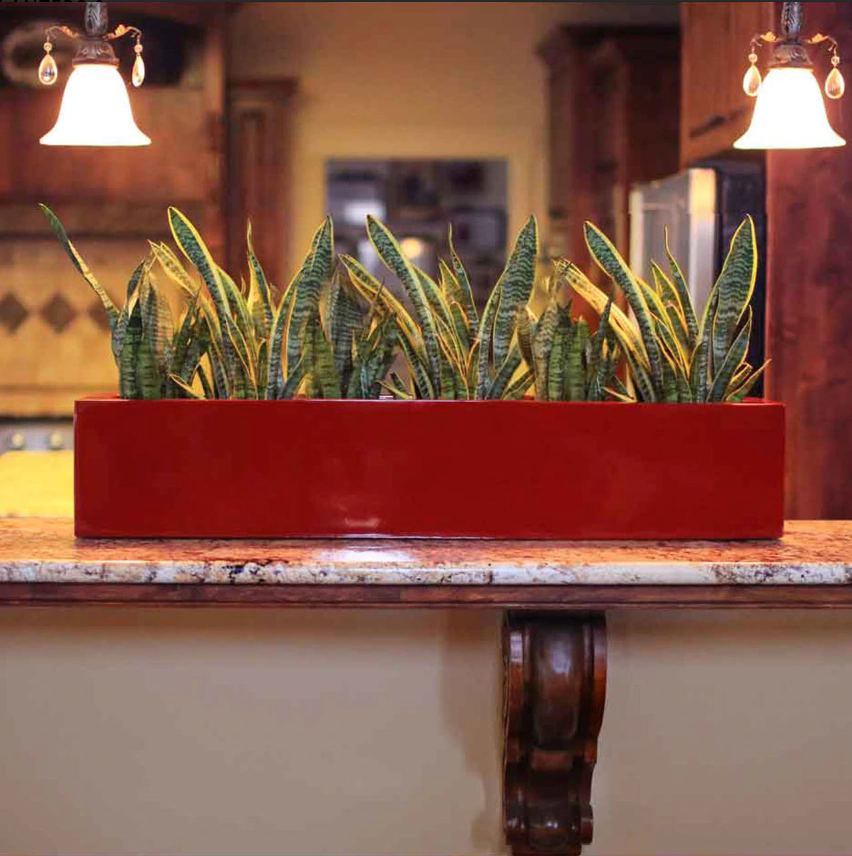 When we say window box planters, we refer to your typical fiberglass or wooden planter boxes that you find adorning furniture everywhere from a living room to the reception desk in a hotel lobby.
These small and complimentary pots allow plants to be introduced to small spaces not suitable for most larger pots. They can be used to incorporate simple greenery or add color with flowers or plants like lavender — a popular choice.
Add color to new places with Pots, Planters & More window box planters.



Round Pots
Use: A general use, decorative pot
Unlike the square pot, which has particular uses in complementing a design, or the rectangular pot and its specific benefits to space division, the classic round pot is simply an all-rounder.
You'll find round pots can be used pretty much everywhere and still look the part. From sitting in the middle of a table to fitting into the corner of a room, the round pot is probably the most versatile pot design.
Round pots are classic design choices that never fail to impress. Find your perfect planter.



Large Pots
Use: Housing big plants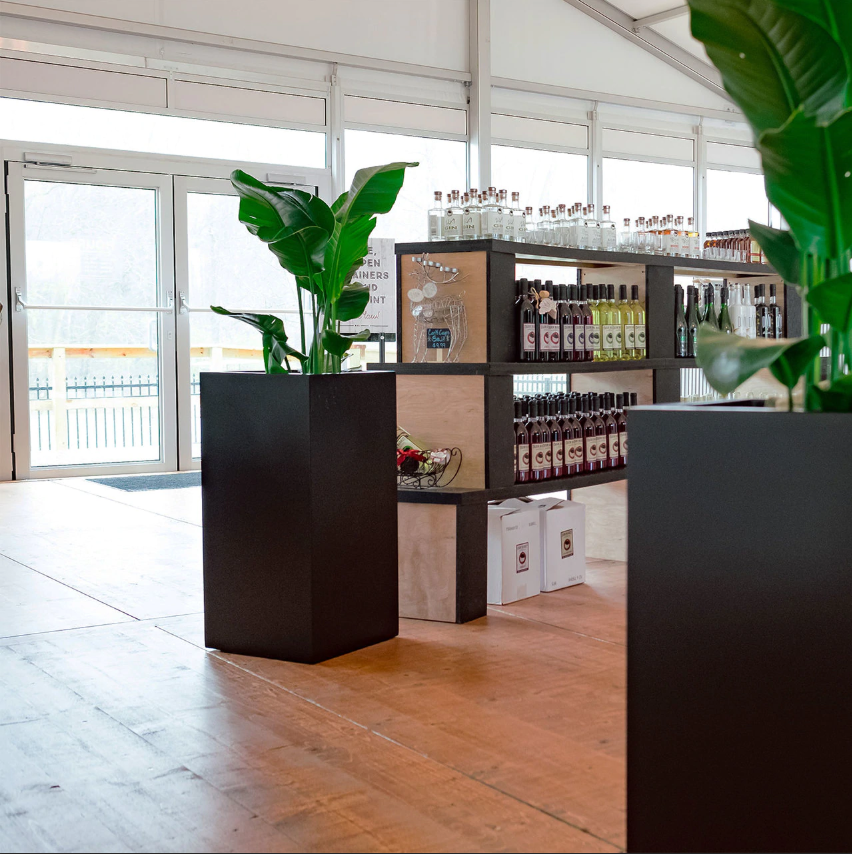 Sometimes, plants are statement pieces — for example, when you walk into a reception area, and you're confronted by a tree. An ever-more popular design choice, big plants make a big impression and are particularly useful for improving aesthetics in large spaces that are difficult to fill with traditional plants or furniture — hotel lobbies are a good example. For big plants, you need large pots. Large pots can come in a variety of shapes but are usually tall with a square base. Their ample space allows plants to grow deep roots and collect lots of water, while also providing weighty stability to stop the plant toppling over under its size.
Big and bold, large planters may be just what you need. View our exclusive collection.



Wholesale Pots
Use: Large-scale design projects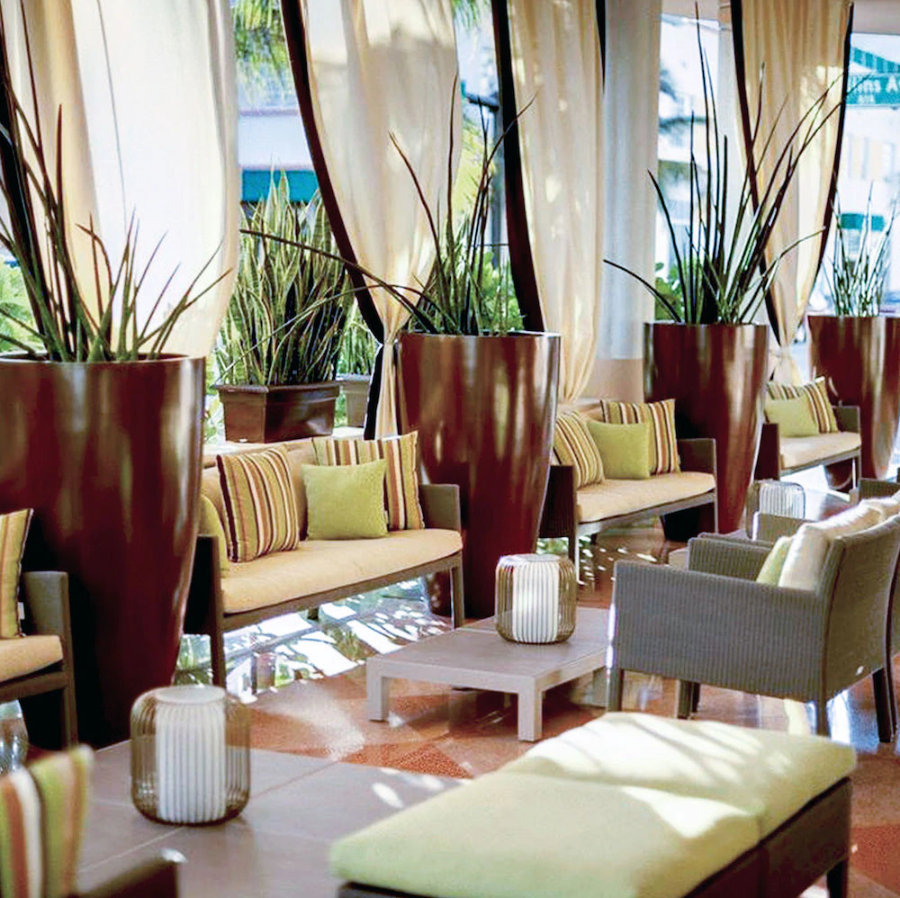 Wholesale pots are all pots. They are square pots and rectangular pots, tall pots, and shallow pots.
The difference is that through the wholesale planters scheme we run here at Pots, Planters & More, you can get access to major discounts on purchase orders. The wholesale program is based around bulk orders, which makes it perfect for design projects that require lots of pots and planters.
Find unbeatable deals on wholesale planters with Pots, Planters & More — great discounts on high-quality products from industry-leading designers.




Custom Pots Use: Where Other Pots Fail
Not all pots are created equal, or indeed, for your space. Sometimes you can't find the right pot for your plant or area. In this scenario, the best option is to customize your plant pot. Pots, Planters & More provide customer-built plant pot solutions that ensure you get the exact pot you need. Built to your color preferences, material, and size specifications, our custom options provide you with options for pot and planter design where all other options fail.
Develop your unique custom pots with the Pots, Planters & More bespoke service.


The Best Pots for Indoor Plants: An Important Note
Many plant pots will come with a drainage hole in the bottom. These are designed to allow for excess water to run off when placed outdoors. Drainage holes are great for exterior plants. For indoor pots, they can result in said excess water ruining carpets and floors.
The best thing to do here is to locate the drainage hole — or drainage holes in larger planters like rectangular pots — and seal them up. You can do this with specifically designed plugs to stop water leaking out of drainage holes, or you can use materials like plastic sheets layered with gravel or stone.
However you manage the drainage holes in your pots, be sure to take action before you plant your plants. Many of the best pots for indoor plants will have these holes to allow water to escape, which means you can end up doing serious damage to flooring if you're not careful. Remember, though, that by plugging these holes, water cannot drain. Therefore it's important not to overwater plants. Too much water and the plant won't absorb the moisture, and root rot can set in at the base of the pot, eventually killing the plant.
Looking for some design ideas to go with your pots? Don't miss our blog: Planter Design Ideas: Inspiring Concepts for Indoor and Outdoor Spaces.