Planter Design Ideas: Inspiring Concepts for Outdoor & Indoor Spaces
Posted by Jason Wyrwicz on Jun 26th 2020
Here's something we bet you didn't know: there is evidence that shows plants are fantastic design features that can empower both indoor and outdoor spaces with some seriously potent benefits.
How?
Simple: people enjoy the company of plants.
Close proximity to plants has proven to increase productivity in workers, reduce stress for all kinds of individuals, and drive up customer engagement and make them happier — which can mean they spend more.
But how do you utilize plants when you've got no green space?
Another simple answer: you use planters.
Planters are versatile products that allow you to incorporate a variety of plants into both interior and exterior design. From vibrant flowers to towering trees, planters bring the wild world into an urban setting.
So if planters are the answer, how do we go about using them in our designs? As experts in planters, we've got some captivating planter design ideas to help get you started.
Planter Design Ideas for Indoor Spaces
Bring Life to Office Spaces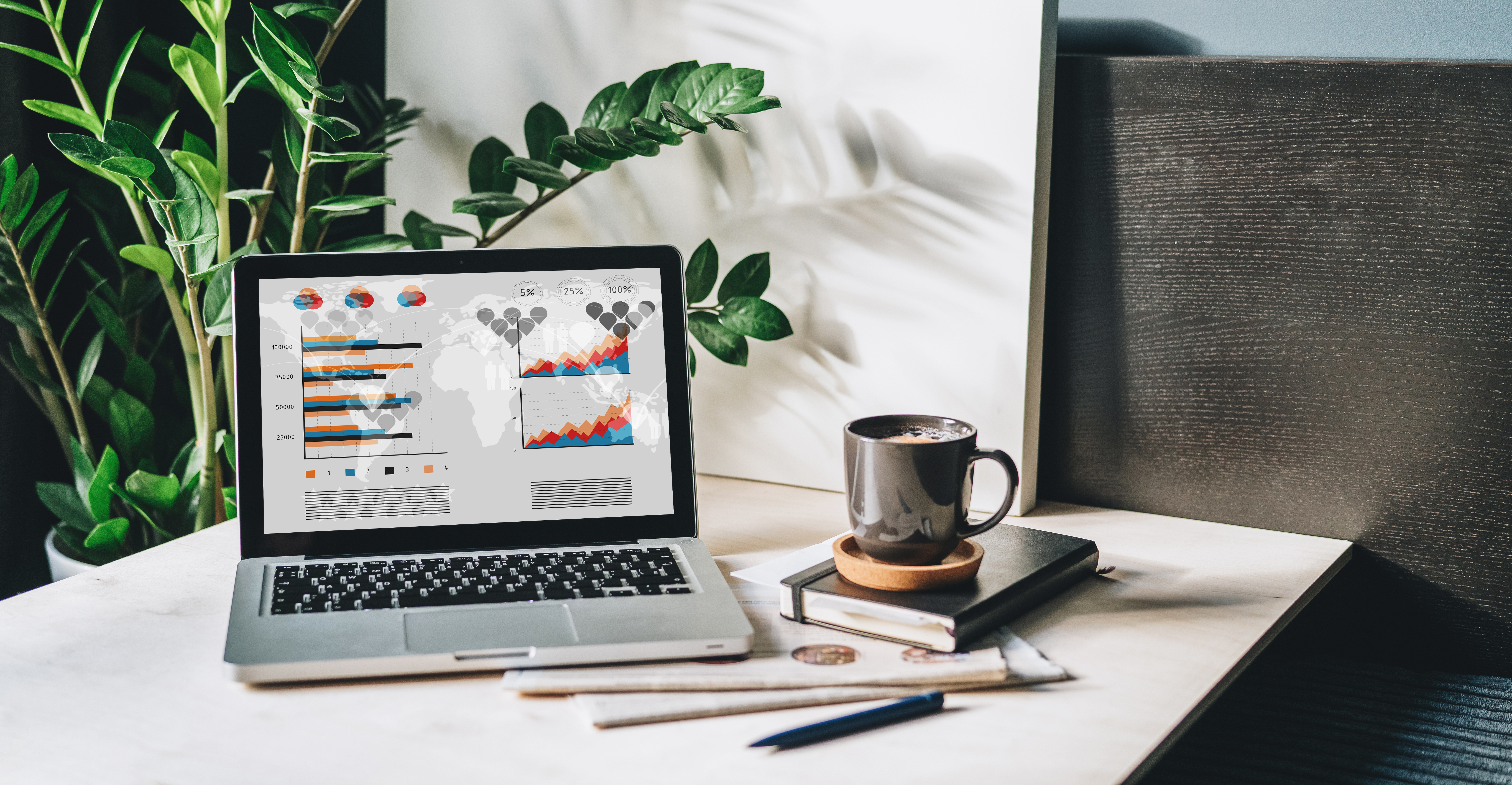 We've already highlighted that plants can make workers more productive and engaged in their work. They can also reduce sick days and have many other benefits. We've covered all this in our blog post on the benefits of plants in the office.
It's really easy to add plants to office spaces using planters. Since there are so many options and styles available, in a range of sizes, you'll always find the perfect fit for your office. You don't need lots of planters to bring a bit of life and color to offices — just a few plants here and there can make a big difference!
If you're looking to brighten up lifeless office spaces like desks and conference rooms, our medium-sized planters might be just what you need. Perfect sizes for indoor spaces.
An Indoor Garden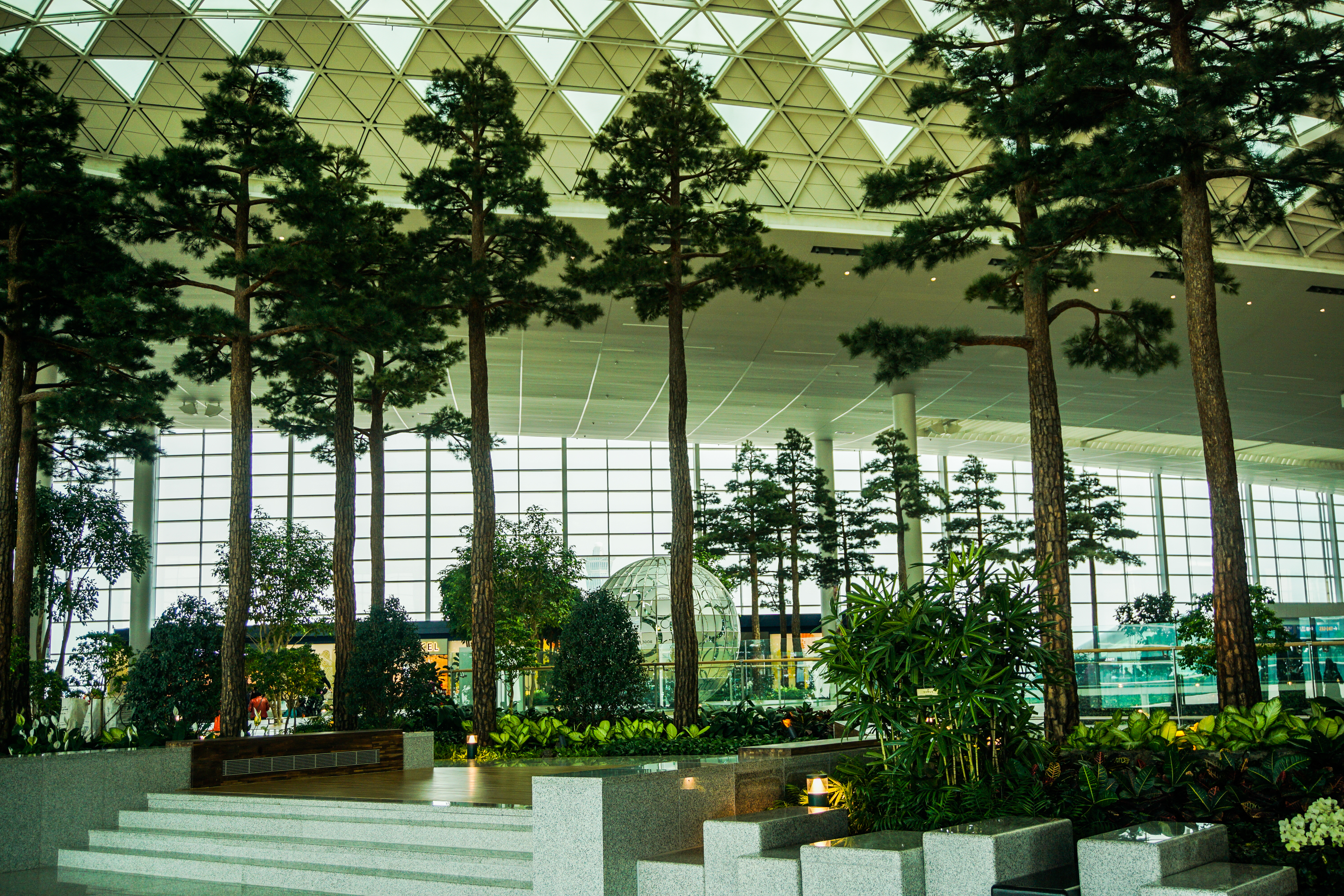 Indoor garden spaces can bring a building alive. They provide visitors with a tranquil space to relax and decompress, engage in social activities, or even work. Amazon was so fond of this idea that the massive retail brand developed huge echo-domes near their HQ in Seattle to allow workers to visit and unwind during their downtime.
Your project doesn't have to be as drastic, but you can use pots and planters to create your own miniature version of this illustrious project. Fill a space with lots of varying-sized plants to create an indoor garden environment — think greenhouse with all the glass — guaranteed to be a real crowd pleaser.
Creating a lively indoor garden space requires a range of planters to ensure you capture the diversity of the wild world. Our range of indoor planters promises the versatility you need to plant everything from delicate flower beds to indoor trees.
Lobby & Reception Centrepieces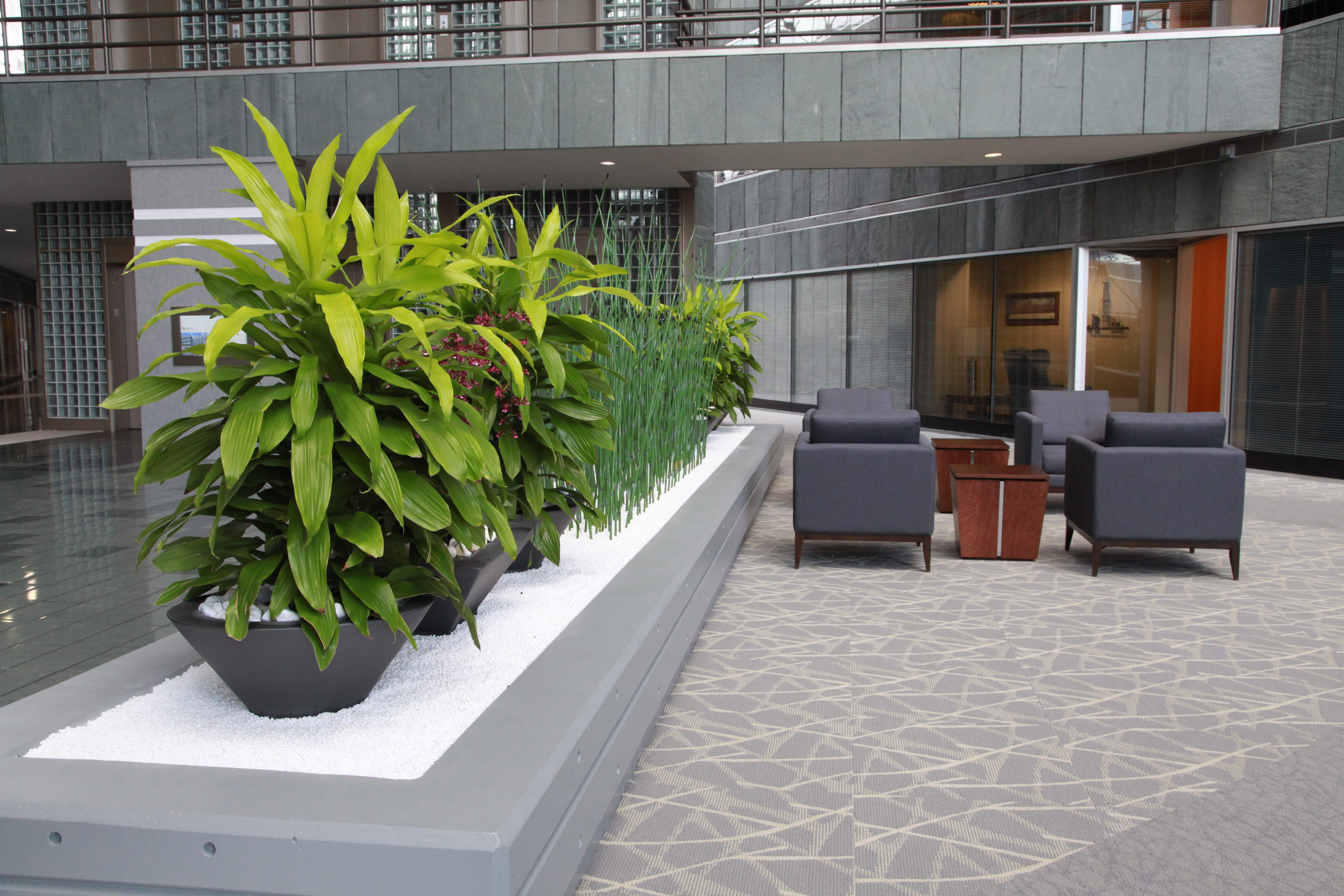 Planters can prove to be a powerful and eye-catching design element that introduce a new level of aesthetic appeal to crucial spaces like lobby areas or receptions. Warm and inviting, they promise important visual contrasts, making spaces more engaging and memorable.
But a spark of life and color can go even further than that. Plants in lobby areas can be a great way to cleanse the air and invite people into a fresh and clean-feeling space. You can use plants like lavender to give your reception areas an enticing and natural aroma.
A statement piece needs a statement planter. Pots, Planters & More provides a number of large planters that can really draw the eye and make an impact.
Create Natural Partitions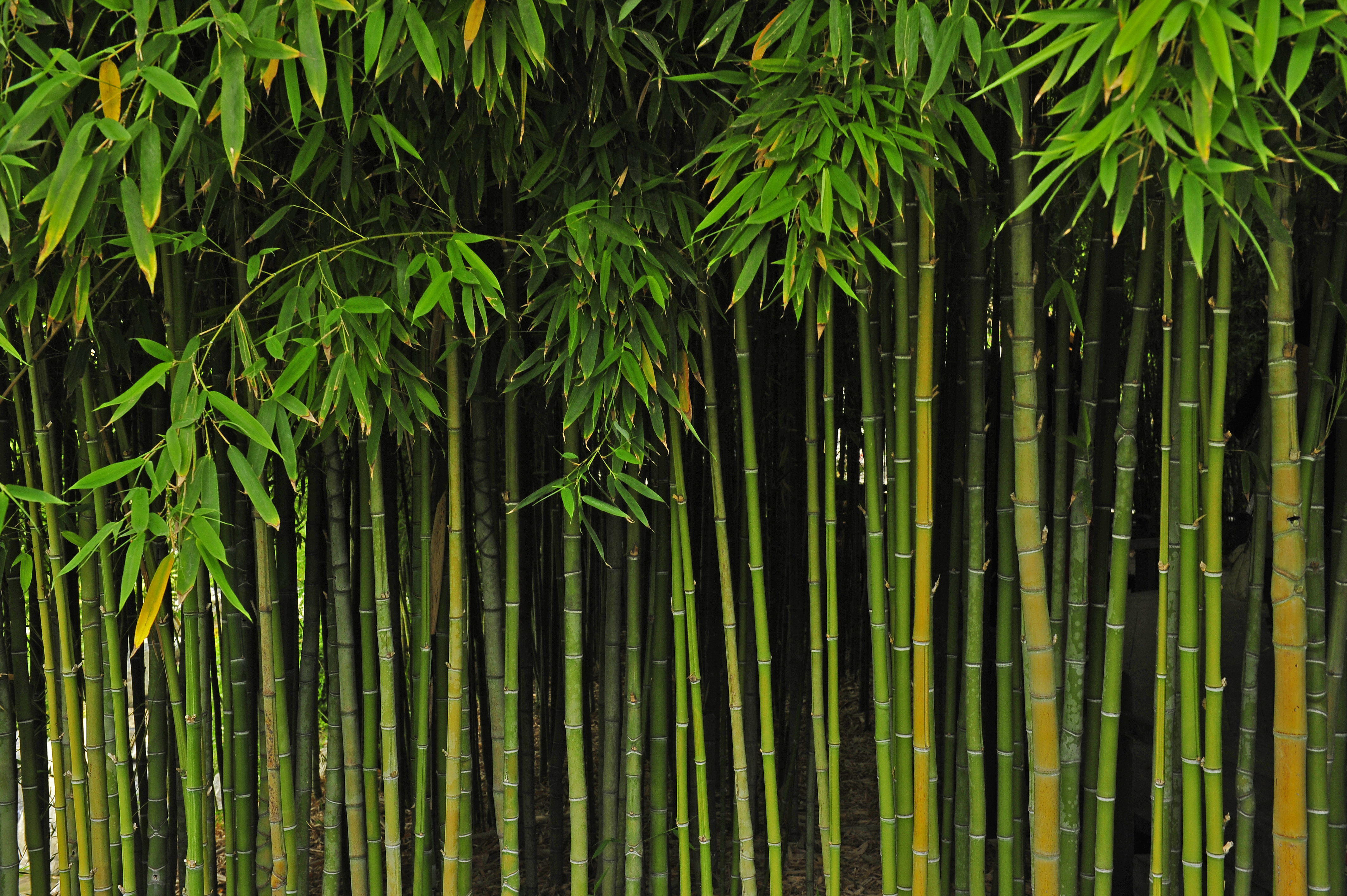 more cramped all the time; space is at an increasing cost premium while the drive to hire is going up. People are crammed in together, and those cubicle walls are getting more and more claustrophobic.
But plants can be the answer.
Narrow and thin planter boxes can be used to create beautiful and effective office partitions that separate the workforce and boost concentration without creating drab and imposing cubicle spaces. It's easy and cost-effective to add tall plants like bamboo to create barriers in a space-conscious way, while ensuring your staff aren't feeling hemmed in by the concrete jungle.
Love the idea of doing away with old-fashioned cubicles and building office partitions using vibrant plantlife? Our selection of rectangular planters can help you give your office space a natural feel.
Planter Design Ideas for Outdoor Spaces
Draw the Eye to Entrances and Branding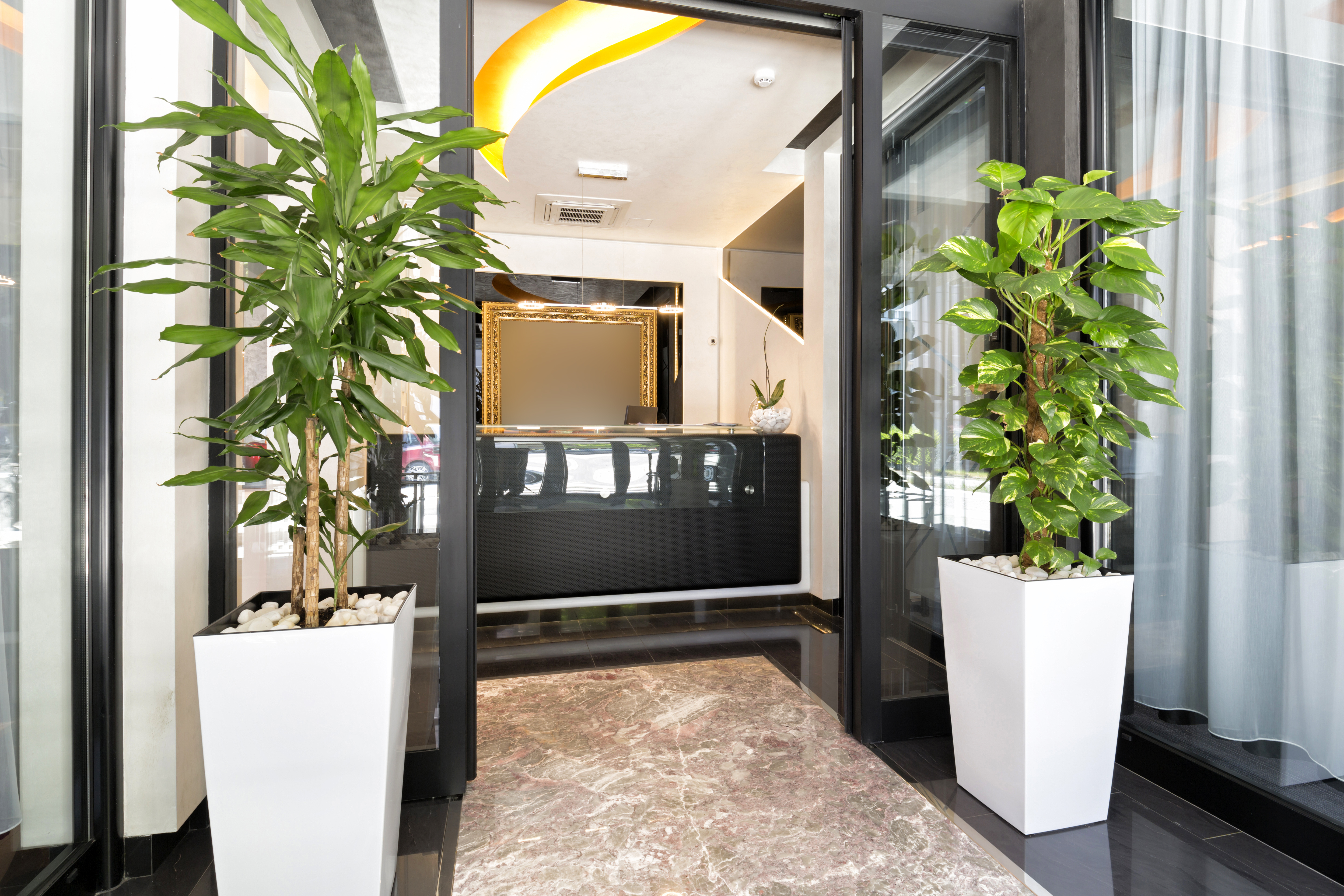 In our ever-more competitive consumer landscape, catching the attention of the crowds has never been so important. Even if you're not trying to get people to buy, you still want attention. Attention gets you noticed; it builds your brand and reputation; and it cultivates opportunity.
How do we use planters to cultivate such growth?
Tall, large or striking plants and planters can be used to bring attention to spaces that you want people to look at. These might be signs, doorways and entrances, menus outside restaurants, or storefronts displaying products or offers.
But why should we use plants to get noticed?
Modern planters in particular have a sleek and modern design that oozes sophistication, elegance and luxury. Or you can go with more rustic designs that favour ideas of sustainability and rural appearance. The point is that planters can be powerful statements that offer an immediate impression of your brand message, giving people an instant idea of the kind of business they're dealing with, and selling them on the concept of "you" right away.
They might be simple design choices, but planters really can deliver great results.
To catch the eye, you need something big and eye-catching. Subtly won't work here. Our range of tall planters will get your designs noticed.
Create Pathways and Journeys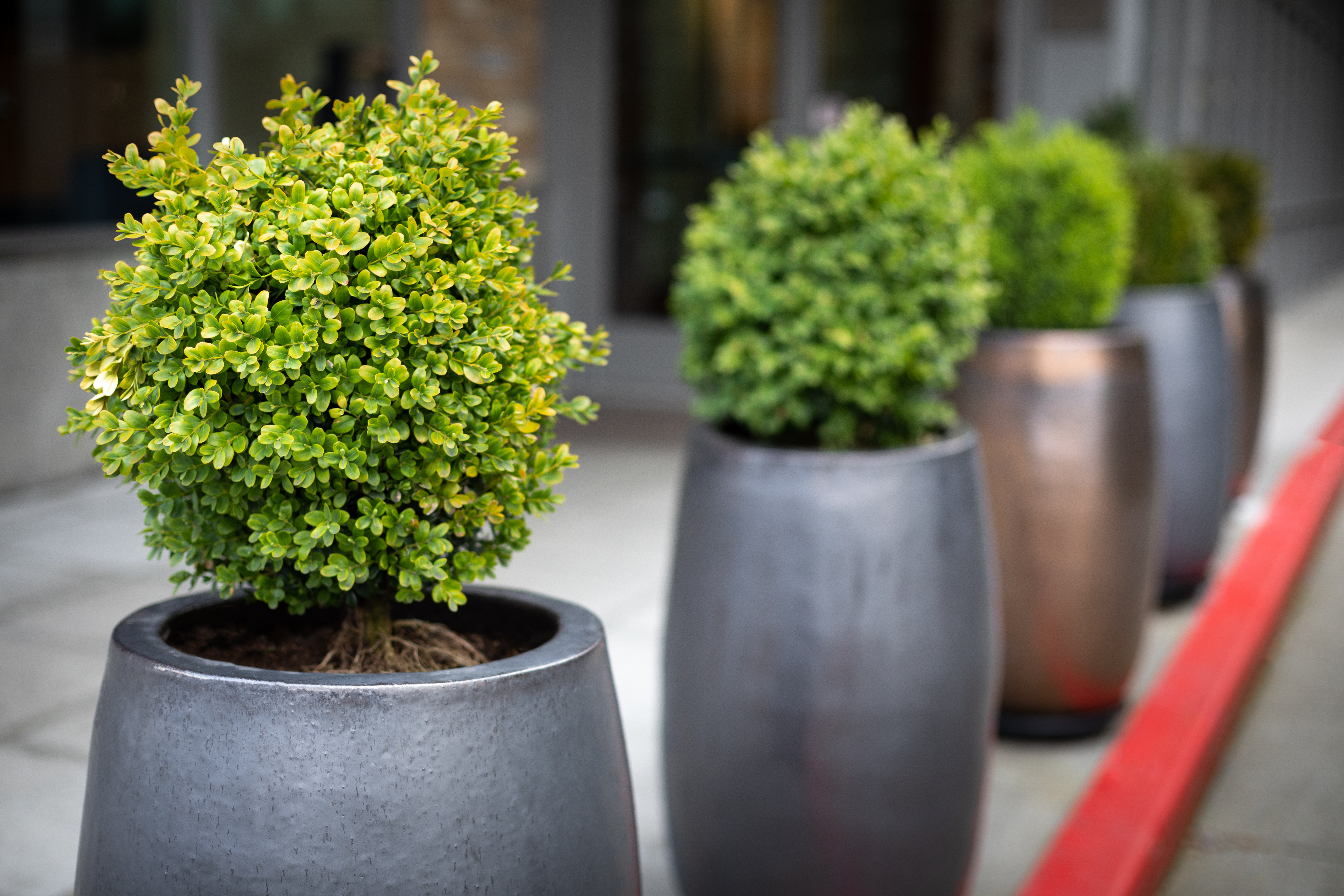 If you want to set people on a particular path to a specific place — reception to an outdoor dining area, as an example — planters can be an elegant and attractive way to offer a unique journey. Rather than settling for simple fencing or rope barriers, you can use planters to provide a much more appealing experience for your visitors.
Turn our outdoor pathways in a wonderful journey with rich plantlife combined with gorgeous fiberglass design. Pots, Planters & More guarantees that our range of modern planters has everything you need.
Bring Life to Urban Scenes
People love to be around plants. Studies in psychology have shown us that it makes us happy. There are no definitive answers for why this is, but that doesn't really make much of a difference if we know it's the case. The problem is, urban environments often lack plant life, which means many people are losing out on quality-time spent in nature that our brains crave.
We can use planters to develop outdoor spaces that feel more like they are one with nature. Particularly popular with hotels and restaurants livening up social spaces, there really are no limits to using planters in your design ideas when you're changing up outdoor areas. If you want to create an outdoor area that people are more attracted to, and want to spend more time in, then planters can help you achieve your goals.
For outdoor spaces, you need durable material built to last. But that durability shouldn't come at the expense of style. Our outdoor planters promise the best of both worlds, bringing together effortless quality design and hard-wearing material.
Add Privacy to Exclusive Areas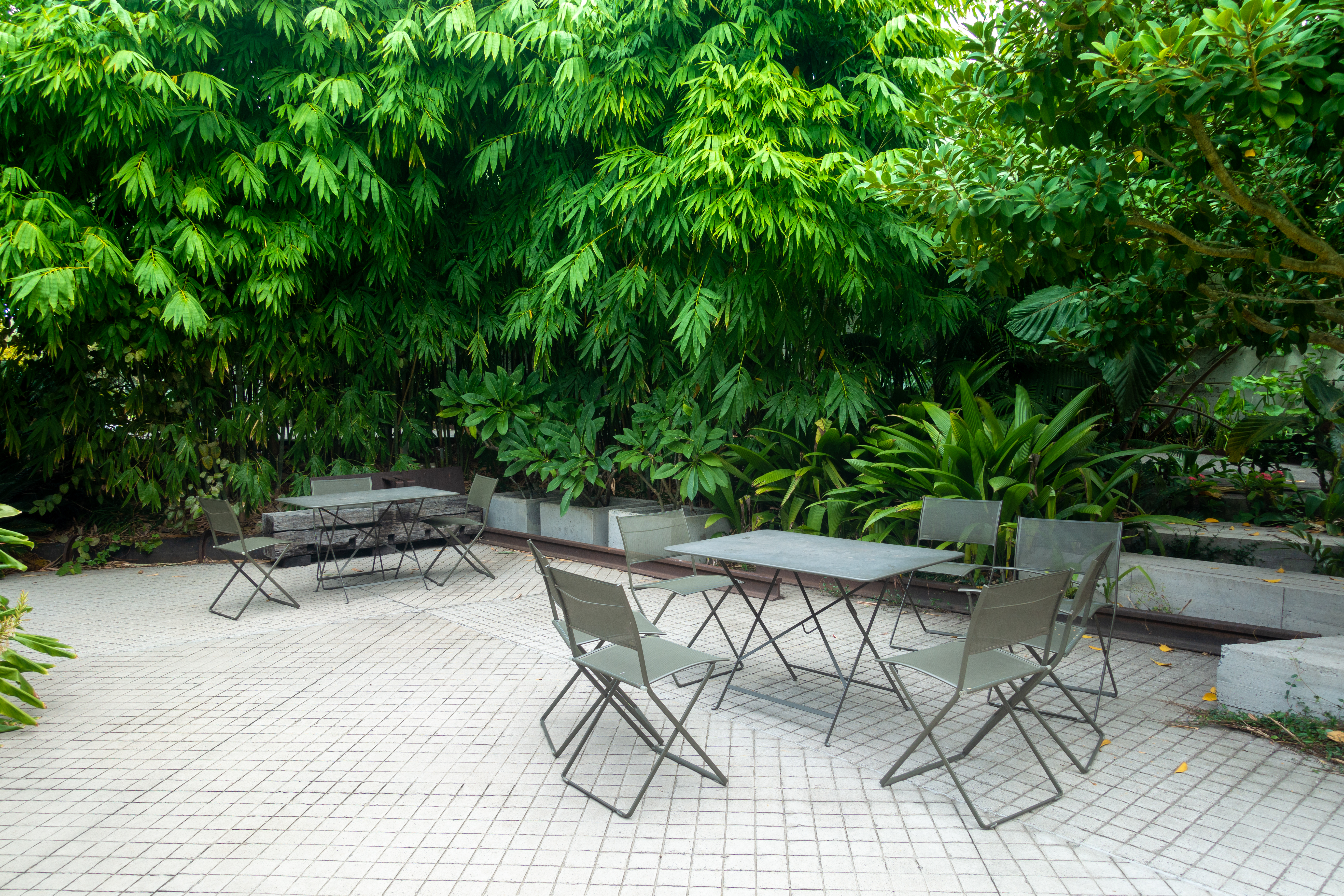 It is a well-known design tactic in property development to use plants to create privacy. Plantlife is excellent at creating wide, tall and effective barriers that people also like to look at, rather than imposing walls or fence panels. But this idea doesn't really work if you have nowhere to put your privacy plants. Planters can allow you to design privacy features using plants without requiring green space to grow them.
Planter boxes are the perfect solution for those who want to use plants for privacy but have no ground to plant them in. Large, mobile and great for a variety of plants, they can help you develop stunning outdoor designs.
---
Have these planter design ideas inspired you to get creative with your next project? Register with us today to access
wholesale planter
rates for better prices on bulk orders!
{ "@context": "http://schema.org", "@type": "BlogPosting", "mainEntityOfPage": "https://potsplantersandmore.com/blog/planter-design-ideas-for-outdoor-indoor-spaces/", "headline": "Planter Design Ideas: Inspiring Concepts For Outdoor & Indoor Spaces", "image": { "@type": "ImageObject", "url": "https://cdn11.bigcommerce.com/s-ljo0upzvqc/images/stencil/832x750/uploaded_images/planter-design-ideas-for-outdoor-indoor-spaces.jpg?t=1593189093", "width": 832, "height": 402 }, "datePublished": "2020-06-26", "dateModified": "2020-06-26", "author": { "@type": "Person", "name": "Jason Wyrwicz" }, "publisher": { "@type": "Organization", "name": "Pots Planters and More", "logo": { "@type": "ImageObject", "url": "https://cdn11.bigcommerce.com/s-ljo0upzvqc/product_images/uploaded_images/ppm-logo.png" } } }