Best Office Plants for New Startups
Posted by Jason Wyrwicz on Jan 14th 2022
It's not easy to launch a new startup. From bootstrapping your finances to attracting clients and investors as quickly as possible, it can all be extremely stressful. You'll be starting work in the office early, and you'll be leaving long after everyone else has done the daily commute.
To impress the right people, you need your office to be on brand and professional. While there are plenty of ways to start making that happen, like going paperless and open plan, indoor plants are always a smart choice. Not only do they add some much-needed color and life to your workspace, but they also come with a range of additional benefits.
So if you're launching a new startup and you're keen to impress, here are some of the best plants for the office.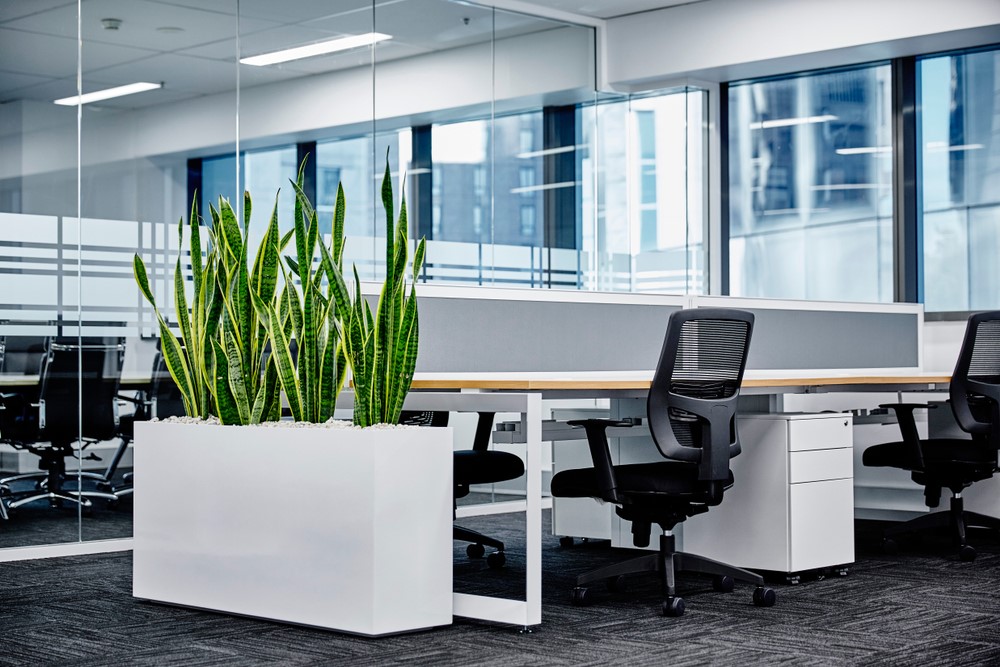 The African Violet
If you're of a certain age, then you might remember the African Violet being a bit of a trendy plant back in the 70s. If your startup is truly bootstrapping and you haven't found the right investors yet, then chances are that your office isn't going to be massive. The African Violet is one of the best indoor office plants around because it's the perfect size to fit just about anywhere.
They're one of the easiest plants to look after too. That means you won't waste time trimming leaves and constantly watering your African violet. Make sure that it has a good light source (even a fluorescent light is good), and you can spend more time on the phone or firing off emails and press releases.
A Bonsai Tree
A little bit different from the other office plants on this list, a bonsai is certainly going to need some looking after. If you've never looked after a bonsai before, then this may be one to avoid if you want to focus on your workload. So why have we included them here? Because they look fantastic!
Bonsai gardening is a calming, slow activity, and the long-term benefits are well worth the time investment. When your investors show up for an impromptu chat, they're going to love your commitment to creating the most luxurious space. Bonsais aren't for everyone, but they truly add a touch of elegant class to any office.
Snake Plants
When adding plants to an office, an important thing to remember is to choose plants that don't need a lot of light. After all, they're not likely to get a lot of direct sunlight sitting on your desk or tucked in the corner. And some offices used by cash-strapped startups can be very dark indeed.
That's where the snake plant comes in. This is one of the best plants for businesses because it can survive in very low light and requires little watering. You will need some larger containers and planters if you opt for snake plants (also called Mother-In-Law's Tongue) because they can get pretty big. The Wannsee Large Round Planter is going to be ideal. Get them right, and snake plants add beautiful splashes of color to even the gloomiest of startup offices, and they're great for morale.
Lucky Bamboo
The lucky bamboo might be one of the most popular good luck plants for business — but they're not really bamboo. They're more closely related to the corn plant. But don't let that stop you from considering a lucky bamboo plant for business use. They're easy to look after, and you can shape them however you like. So you're not just bringing nature inside, you're designing it to match your preferences too.
Ideally, you want someone to gift you a lucky bamboo, as this is generally considered a sign of strong life and prosperity (exactly what you want for your startup). It requires little light, and you don't even need soil either. Simply place the stems into water and top the water levels up as needed.
Chinese Money Plant
One plant you probably first thought of when considering bringing some of the outdoors into your workplace was the Chinese money plant. With its gorgeous coin-shaped leaves, there are plenty of myths and legends surrounding this elegant little plant, not least of which is its promise of sudden financial good fortune!
Not as tricky to maintain as a bonsai, Chinese money plants do need a little maintenance. It's going to need to be watered at least once a week (and every two weeks over the winter), and you may need to rotate it occasionally if it starts to grow too wildly in one direction. But another reason why this is more than just one of the most famous good luck plants for business is that it will end up making lots of miniature versions of itself. That's great for passing on gifts to your biggest customers and investors.
Palm Lily (Yucca)
If you really want to make a statement with your greenery, then you can't go wrong with an XL Yucca. This is called a big botanical and for good reason! They're one of the best indoor plants for businesses, and you'll add a sense of the tropical to your workspace with just one of them in your office.
You can even use multiple Yuccas to create a barrier between your separate workstations or to line your office walkways. They're one of the best low-maintenance plants available too, although you may find that you have to dust the big leaves more often than you ever would with smaller plants. It's certainly not something you can place on your office desk!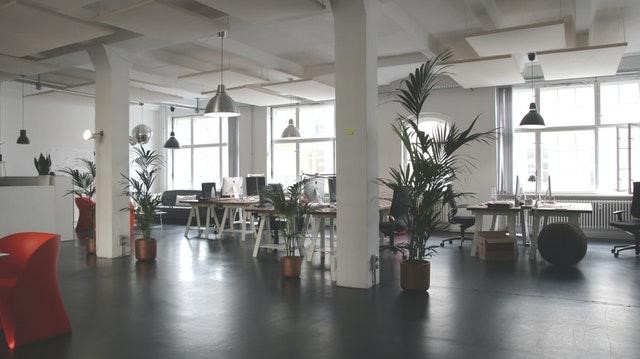 Lemon Balm
This is one good-looking plant. It's a great office desk plant too, and not just because it looks so beautiful — it also releases a subtle lemon fragrance that will only make your startup venture smell good. Research has shown that it's also excellent for positively boosting your mood too, so it's ideal for when you're struggling with raising capital.
Your lemon balm is going to need a splash of water at least once a day, but if it's sitting on your desk, that shouldn't be too much of a hardship. Technically, the lemon balm is a herb rather than an office plant, but don't let that put you off. More people are growing herbs in containers than ever, and it's one of the big indoor plant trends of the year.
Spider Plant
You've probably seen spider plants in an office environment before. They're extremely popular and one of the best indoor office plants available, especially when you know how to use your office planters well. They don't take a lot of looking after, and they can survive in a range of different light levels. Low maintenance is the main advantage of this perennial.
One of the reasons why spider plants are such a popular addition to the office environment is that they can help to increase humidity. That's great news for keeping away coughs and colds! They also have a reputation for boosting productivity and concentration — something you're going to want to help with your workload.
Make Your Startup Statement with Indoor Office Plants
Launching any new business takes a lot of hard work and a focus on the details. Where you work is always going to be of vital importance. Making your startup's office look professional is only ever going to work to your advantage, but complete decor overhauls are rarely going to be within budget.
Adding plants to your office workspace is a low-cost way to improve your surroundings. The best office plants do everything from improving productivity and satisfaction to the hope inspired by lucky plants. Adding life, color, and energy to your startup workspace is only ever going to be a good idea.
If You Would Like More Information About Which Pots And Planters Would Be Best For New Startups, Feel Free To Contact Our Expert Team On 855-208-2650 Or By Email At Sales@Potsplantersandmore.Com.