Overwintering Pots: How to Protect Plants from Frost and Snow
Posted by Jason Wyrwicz on Dec 19th 2021
Plenty of plants can survive the winter without any specific care or attention. However, many of the plants that you have in your yard, on your balcony, or outside your workplace will require a little more looking after if you want them to thrive.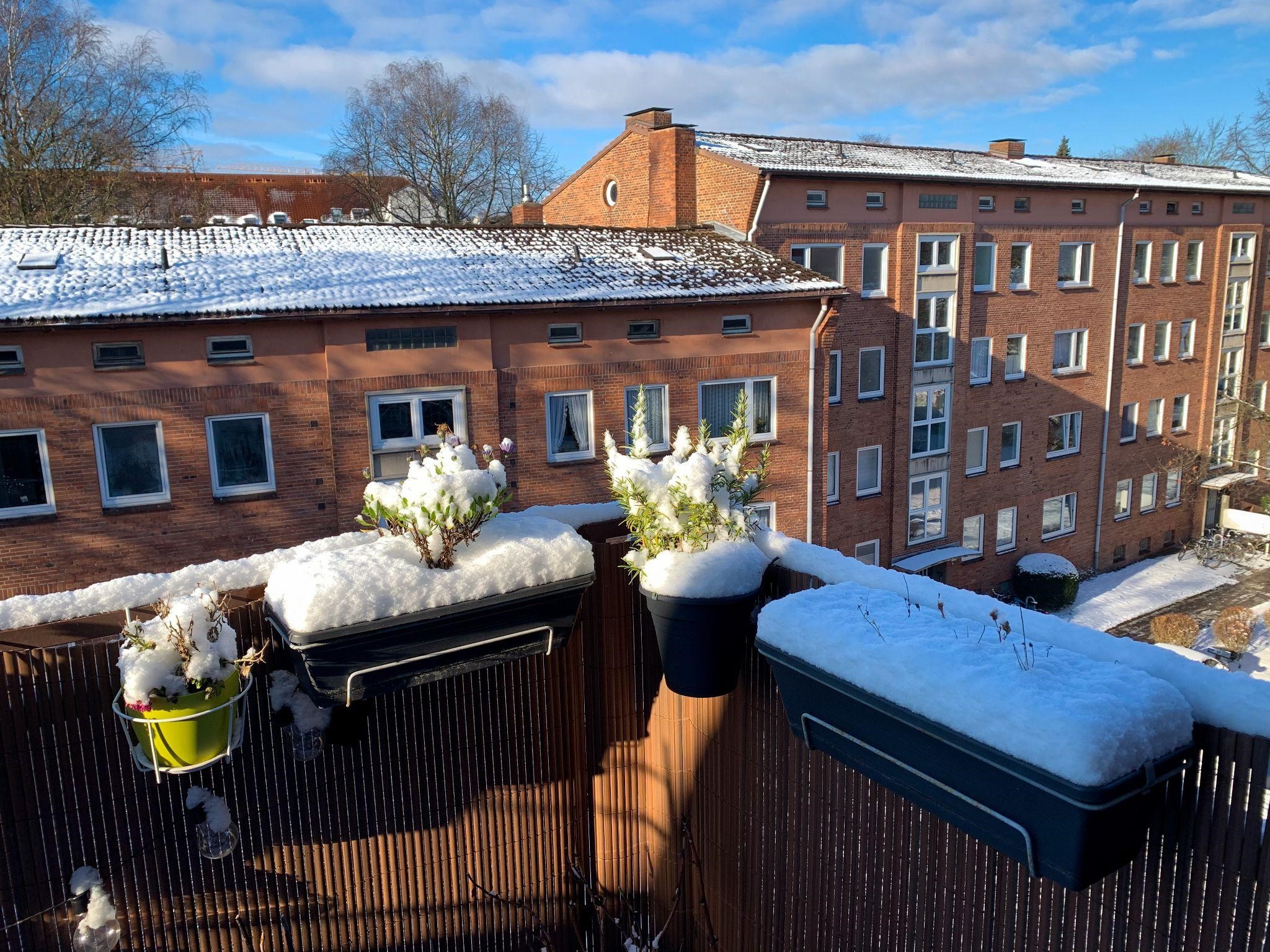 Overwintering is what plants do to survive the colder months. As frost and snow become more common, those plants tend to wait out the colder times of the year so that they can emerge once again when the warmer months arrive. Knowing how to protect plants from frost and snow is vital if you want your greenery to flourish. Here are the best ways to protect your plants from frost or snow so that they can emerge full of life once the cold has gone.
1. Relocate Them
If your plants are in pots, the best way to protect them from the threat of snow and frost is to move them. You don't have to bring them indoors (this is one of the worst things you can do as the sudden temperature change might shock them too much). Instead, relocate them to a more sheltered part of your garden or terrace.
Even if you're using plants to transform your reception space indoors, any temperature changes will affect the health of the plants. Drops in temperature are often accompanied by frost and snow. So understanding how to protect plants from frost is just as important even if your plants are indoors.
Some plants in pots will go dormant over the winter, and you'll be able to store them safely in your shed or anywhere else that's dark and not too chilly. If you have plants that won't tolerate even the slightest coating of frost, move them into a greenhouse or indoors if necessary.
2. Using Mulch
Mulch is often suggested when looking at how to protect plants from frost. While mulch is great for adding a layer of protection to potted plants and their roots, it should be a temporary measure at best. You can use wood chippings, leaf mold, or garden compost as your mulch, but it's not without its risks.
When using mulch, you risk blocking soil warmth from spreading to the plant itself. That might mean you need to repot your plants. It can also stop the sun from heating the soil enough. So if you're looking at how to protect plants from frost and snow, mulch is an option to think about. However, it should only be a temporary solution and should be removed once any immediate frost conditions have passed.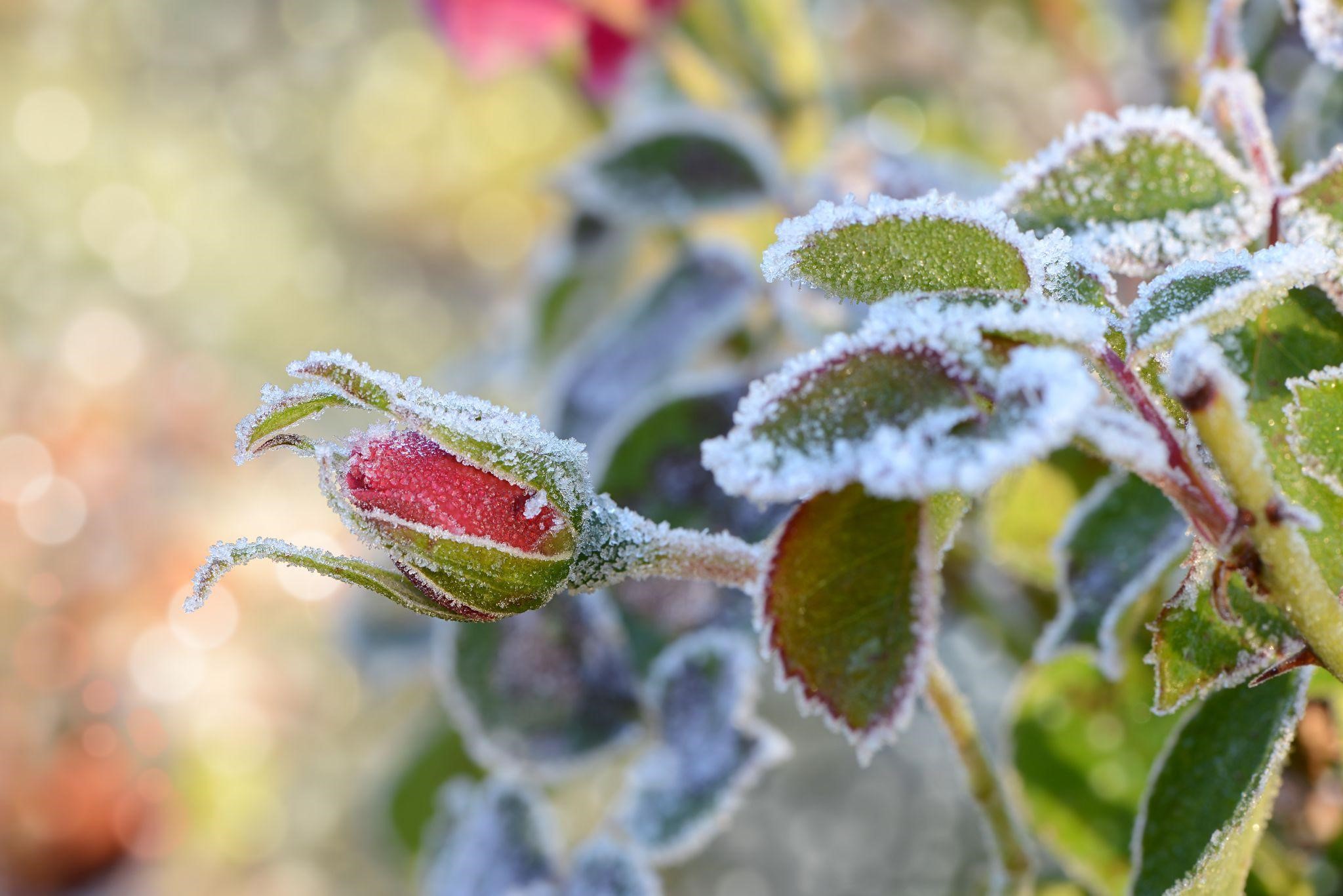 3. Using Covering
One of the best tips for learning how to protect plants from frost is to keep an eye on the local weather forecast. If frost or snow are predicted, you should consider covering your most vulnerable plants. The type of cover you use is important, but you have some options to consider. Some of the most common types of protective coverings for plants include:
Old newspapers
Horticultural fleece
Plastic sheeting (although this may not provide sufficient insulation and can even damage plants in some scenarios)
Bedsheets
Frost cloths.
Don't forget that it's not just the plants themselves that may need protection. Knowing how to protect plants from frost also means looking after your pots. Wrap them in bubble wrap or blankets to prevent cracks. The goal is to reduce heat loss, so choose your coverings carefully and use what you have close to hand if you get caught out by sudden weather changes.
4. The Challenge of Watering
Watering your plants is just as important during the winter as in the summer, but you have to do it right. While self-watering pots will always help, you must get your watering done at the right time of day. Don't water first thing in the morning or late at night when the temperatures are low. Instead, stick to watering in the middle of the afternoon.
That way, the temperatures will be slightly higher, and there will be less risk of damaging the plants and the pots. The last thing you want is for your soil to freeze, because the plants won't draw water through their roots.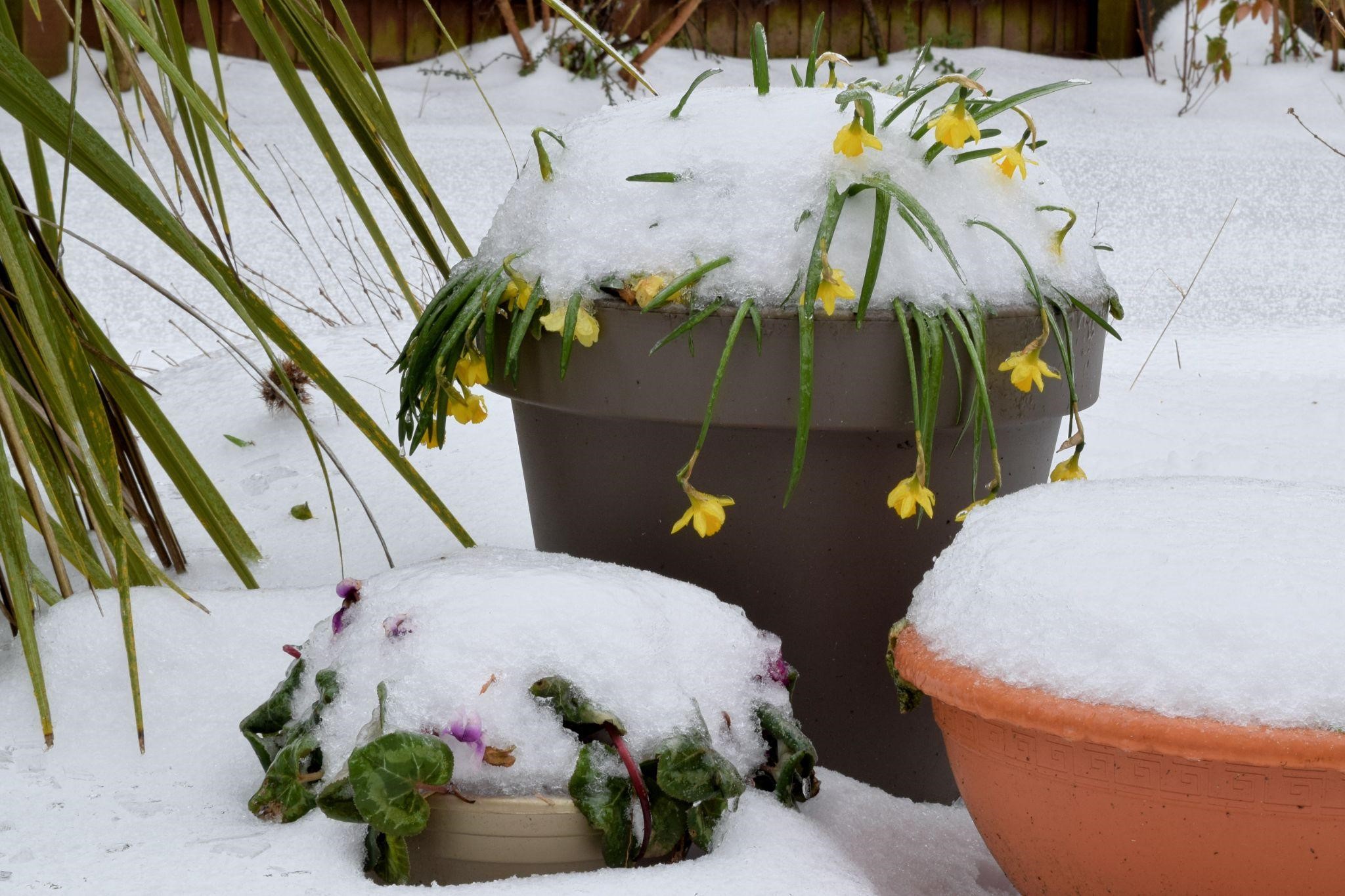 Protect your Plants by Overwintering Wisely
Even with the best intentions in the world and a proactive approach to protecting your plants from frost and snow, damage can still happen. If snow or frost damages your plants, the important thing to remember is not to panic. Let the temperature warm up as much as it will, and prune any damage once spring rolls back around. Don't prune too early, as this can end up causing even more harm to your plants.
Don't forget that you can also take some cuttings from your favorite plants before the colder temperatures hit. That way, even if your plants do suffer from damage caused by frost or snow, you have an emergency backup for the spring. So even if you know everything about protecting your plants from frost and snow, any mistakes or surprises can be easily remedied once spring returns.
If You Would Like More Information About Which Pots And Planters Would Be Best For Cold Weather, Feel Free To Contact Our Expert Team On 855-208-2650 Or By Email At Sales@Potsplantersandmore.Com.