Paved Yard Ideas: How to Bring Life to a Yard without Grass
Posted by Jason Wyrwicz on Jan 28th 2021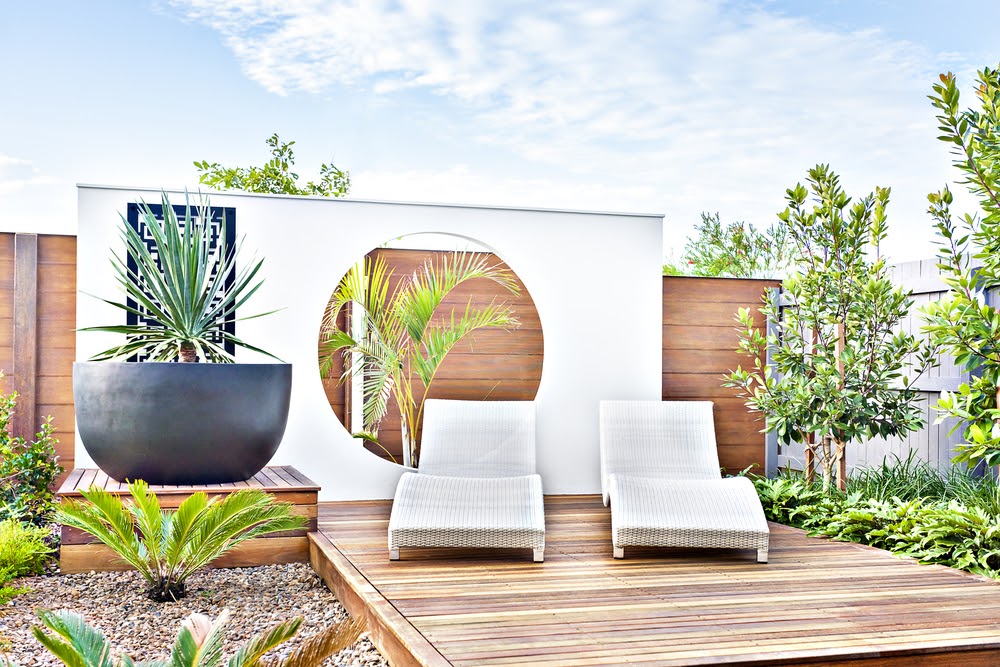 Not all homeowners are blessed with luscious green lawns. For those of us with paved yards, we need a little bit more imagination and creativity to bring our outdoor spaces to life. It's not all about grass either. Yes, it looks great, but it also takes a lot of maintenance, uses a tremendous amount of water, and the costs for upkeep can quickly escalate.
If you have a paved outdoor area like a patio or yard, this year is the perfect time to bring it to life. Create stunning meadow-like scenes, build the perfect spot for social gatherings, or start practising mindfulness with a beautiful Zen garden.
5 Design Ideas for Yards without Grass
Here are five design ideas for yards without grass that don't require a single blade of grass but still look stunning. You're not limited with a paved yard. We just have to think outside the box.
Create a Plant Potted Meadow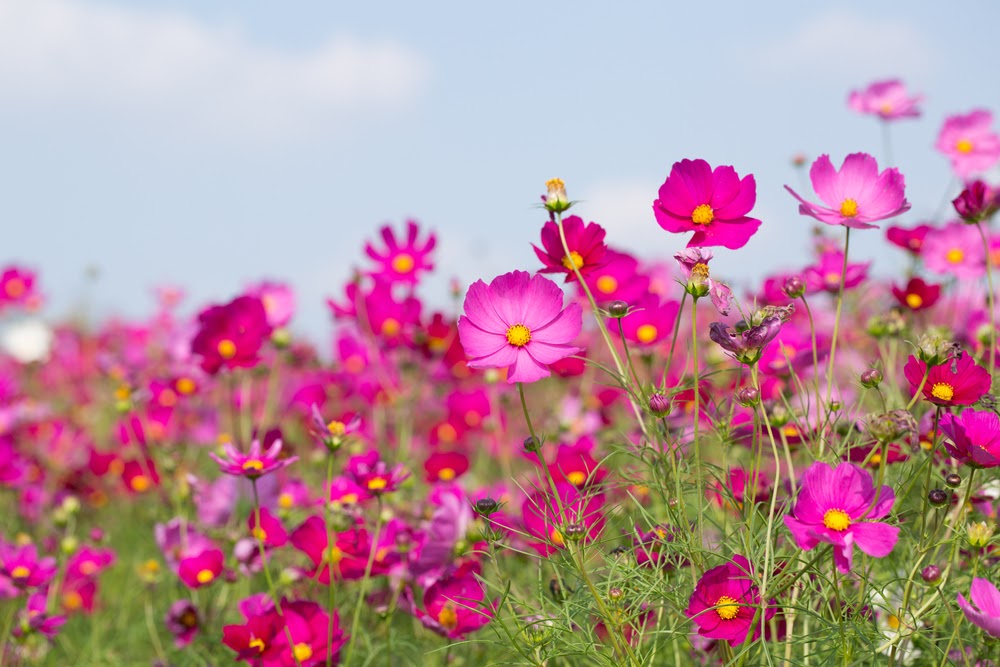 Want a beautiful garden full of flowers but don't have any grass? No problem! What do you think pots and planters are for? You can grow a stunning no-mow flower meadow using a wide variety of perfectly positioned pots and planters of all shapes, sizes, colors, and materials.
Choose the planters that suit your design and make sure they're made from durable UV-resistant materials, like fiberglass or resin. Now, do your research on the wildflowers you wish to grow and buy the seeds online.
Finally, draw up a plan of the position of your planters and start planting the seeds. Soon after, you will have a glorious flowering meadow of your own. No grass needed!
Social Paradise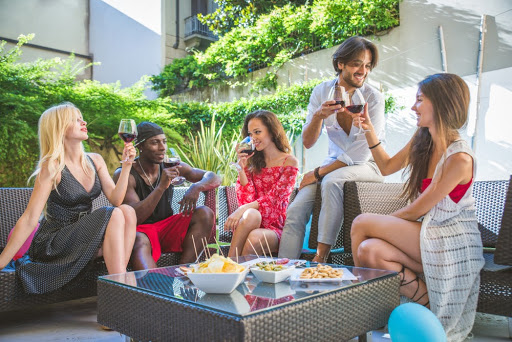 Zen gardens have a long and important history within Japanese culture, and they don't require a single blade of grass to create. The purpose of a Zen garden is for the gardener to create it as part of their mindfulness practice. This requires excellent attention to detail and patience.
Each element of a Zen garden serves as a symbol that reflects ideas and thoughts about life. They're a place of serenity and deep meditation. It should make guests think and the gardener more complete.
Pave the Way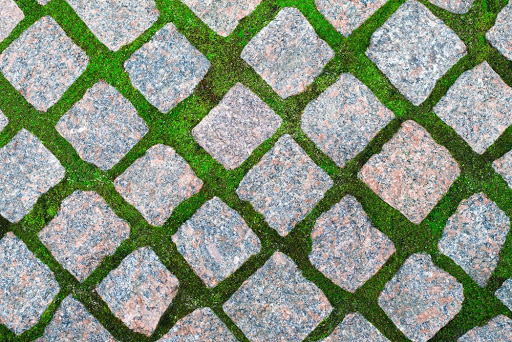 You can use paving stones to create beautiful designs and the spaces between allow for creeping plants like mint and thyme to thrive. These plants will also fight off weeds for you and can handle some light footfall. If that wasn't enough, they will also give off a light fragrance to your outdoor space.
Embrace the Artificial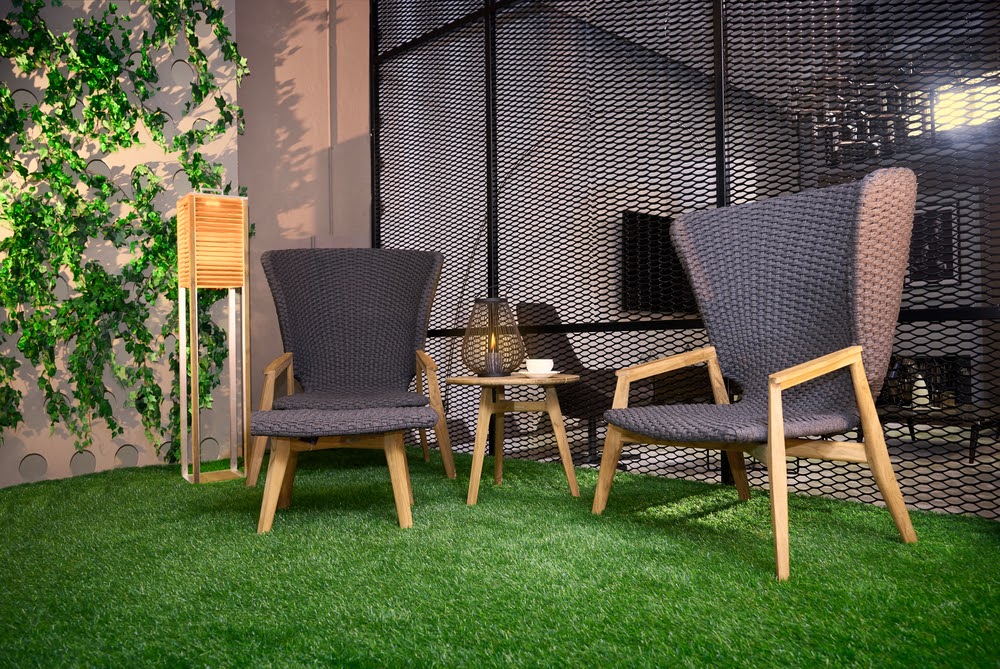 Artificial grass isn't for everyone but is excellent for anyone that enjoys the look of grass without the maintenance. It is perfect for older people who cannot care for a real lawn due to mobility issues. You can purchase rolls of artificial grass from homeware stores quite quickly, and it's relatively simple to install.
In need of some pots and planters to create your perfect yard without grass? Browse our extensive range of high-quality, durable outdoor planters available in a huge selection of materials, finishes, and colors. Check out our wholesale planter program for some great large planters for less.