10 Ideas for Front Door Planters to Boost Curb Appeal
Posted by Jason Wyrwicz on Dec 25th 2020
---
We hope that the inside of your home is already bursting with houseplants, but what's going in with your front door? It's the first impression your guests have when entering your home, so it's a chance to do something exceptional.
This post looks at some unique ways to transform your front door or entryway with magnificent front door planters filled with glorious plant life. Whether you have a tiny porch or massive entrance, there's a planter and plant for your front door that will breathe some new life into the aesthetic of your home and boost your home's curb appeal.
1. Wild Climbers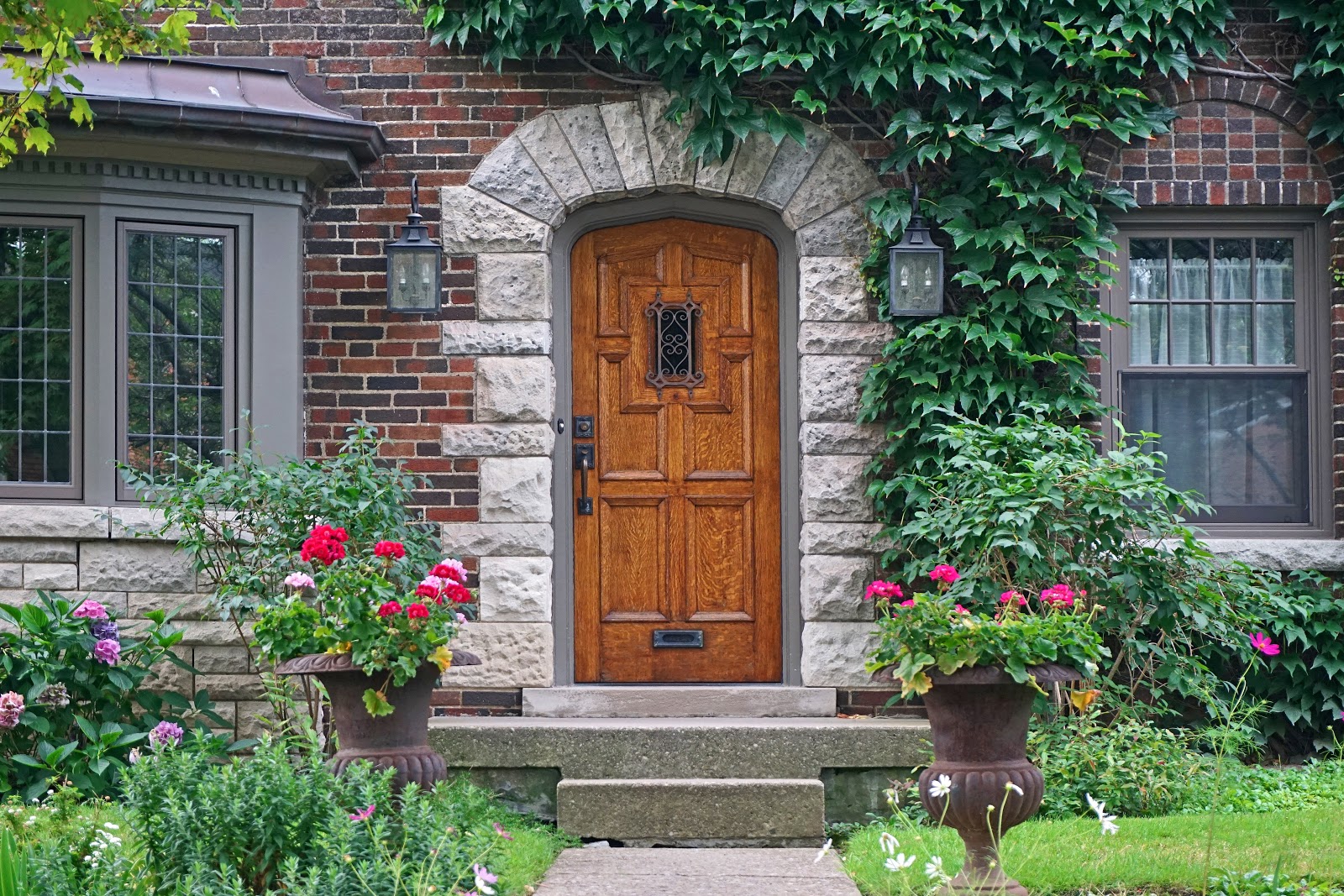 Think Common Ivy and Virginia Creepers. Plants that grow and climb quickly create stunning and wild aesthetics around your front door. Planting in pots is adequate for these plants, but they may outgrow them in the years to come. The pot should either be wide and shallow or very deep that can hold the roots.
Large front door planters will do the job, giving the vital support these climbing plants need to thrive. Be warned though, if you live in a semi-detached home, your neighbours may not be best pleased if the ivy grows into their home too. This idea is best for those living in detached homes only.

Ivy is best suited to the dry side of a home, and you'd need to make sure it has excellent drainage to allow it to thrive. Ivy hates standing in water, so your best bet is to buy a large outdoor planter with drainage holes.
2. Low Maintenance Shrubs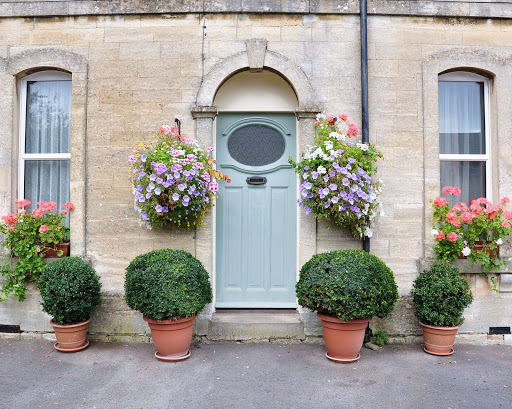 Plants that require little maintenance are perfect for your front door. If you don't have the time to tend to your plants as much as you would like, opt for Boxwood Shrubs. These small bushy shrubs exude elegance and can be pruned to perfection.
Boxwood Shrubs suit round tapered pots like an Alzira. Simple in design but aesthetically striking. Perfect for anyone trying to add a note of sophistication and minimalism to their front door.
They need very little maintenance apart from the shearing or pruning, which can be time-consuming but you needn't do it very often. Pruning allows the plant to thrive and you will reap the rewards once it grows into a big, healthy and strong shrub.
3. Bold Colors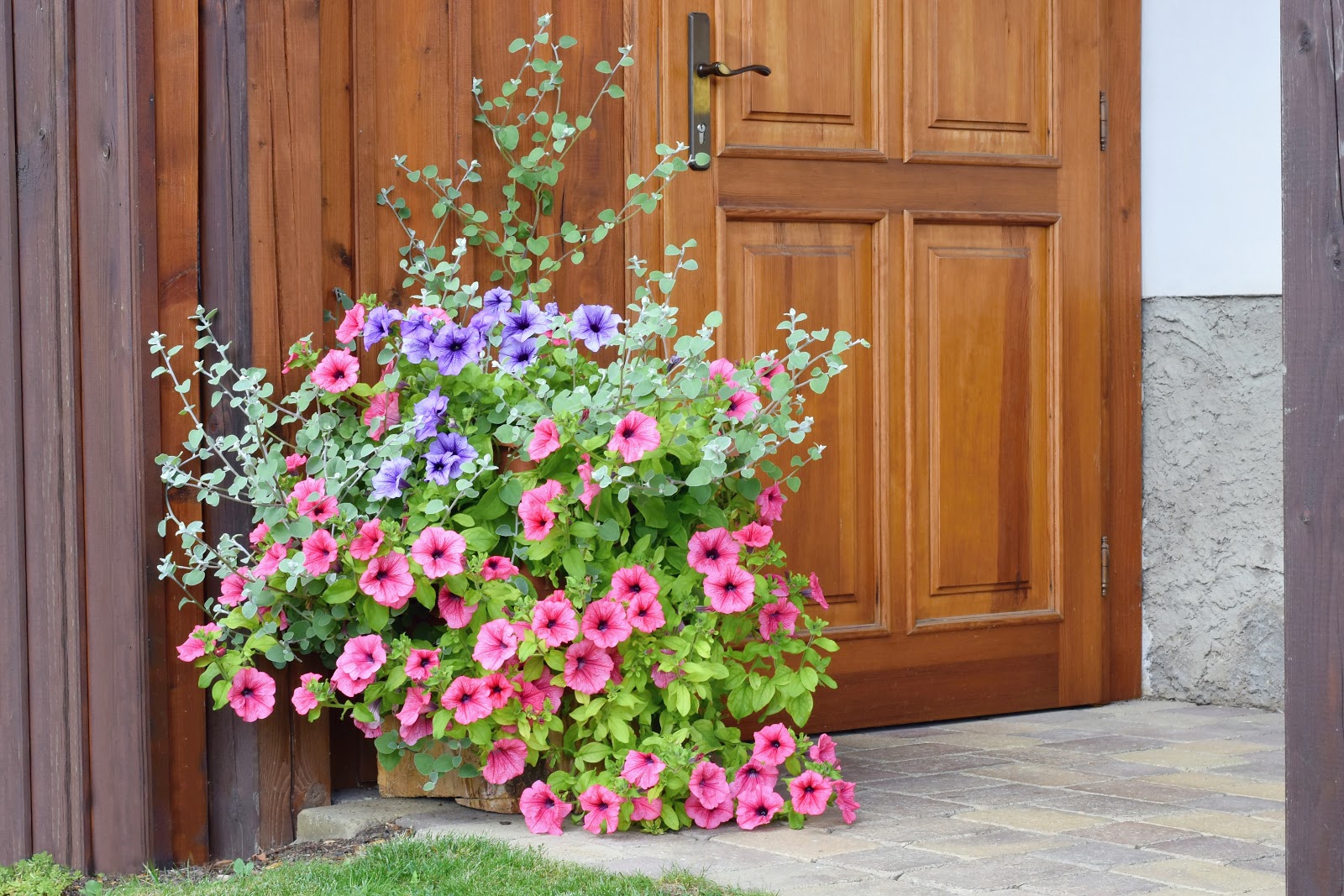 Your front door doesn't have to be surrounded by just green. Try adding some bold colors using flowers like Petunias, Marigolds, Sweet Alyssum, or Begonia. Just make sure you pay attention to the amount of light your front door gets and check each flower's needs before potting.
Plants with bold colors can suit any front door planters. What's more important is the color of the planter. Neutral colors are best suited, or you can use contrasting colors like blacks and dark grays.
Outdoor planters should be chosen carefully and should be suited to the plant's needs. You may find some flowers live better in clay pots than say fibreglass or wood. Choose your planters carefully, and ensure they are weather-resistant so they can brave the elements.
4. Small Trees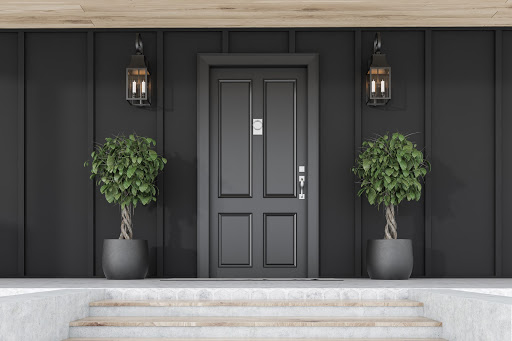 Trees come in all sorts of shapes and sizes. Finding the one for your front door shouldn't be difficult. Small trees such as Bay Trees, Italian Cypress Tree, Californian Lilac Trees, and Photinia Topiary Lollipop all look fantastic at either side of a front door.
All of the trees listed above can sit nicely in large outdoor planters like the Wannsee or Marseille Low Bowl. Take good care of your tree by giving it the right type of soil, watering, light, and occasional pruning when needed.
Small trees perfectly flank the front and add a real touch of elegance and grandeur. Make sure you do your research before buying any small tree so you can give it the right conditions outside your front door.
5. Big Flat Leaves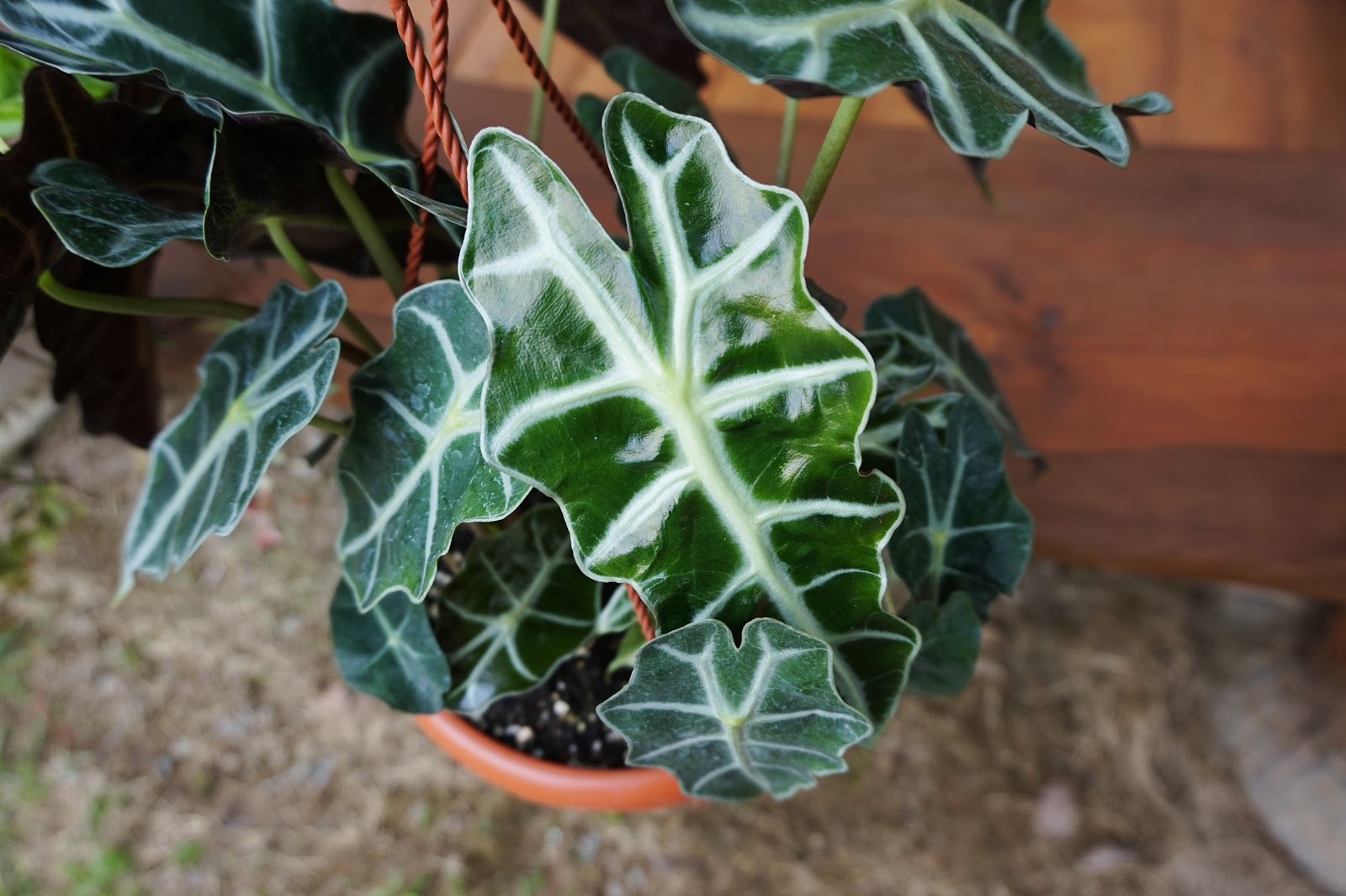 Want to create some jungle vibes? Then big leaf plants are the perfect choice for you. Consider Bird of Paradise, Alocasia, and Bromeliads. Each grows impressive big leaves that will give your front door a unique tropical environment.
These types of jungle plants thrive in both big rounded or square planters. If you wanted a round planter, The Globe is an excellent choice that offers a minimal but stunning design. The Milano is a narrow rectangular planter offering a timeless look with modern appeal.
Big flat-leaved plants are perfect for adding a touch of jungle or wild nature to your home's exterior and significantly boost your curb appeal. There's something about these type of plants that add excitement to any area they are placed.
6. Get Fruity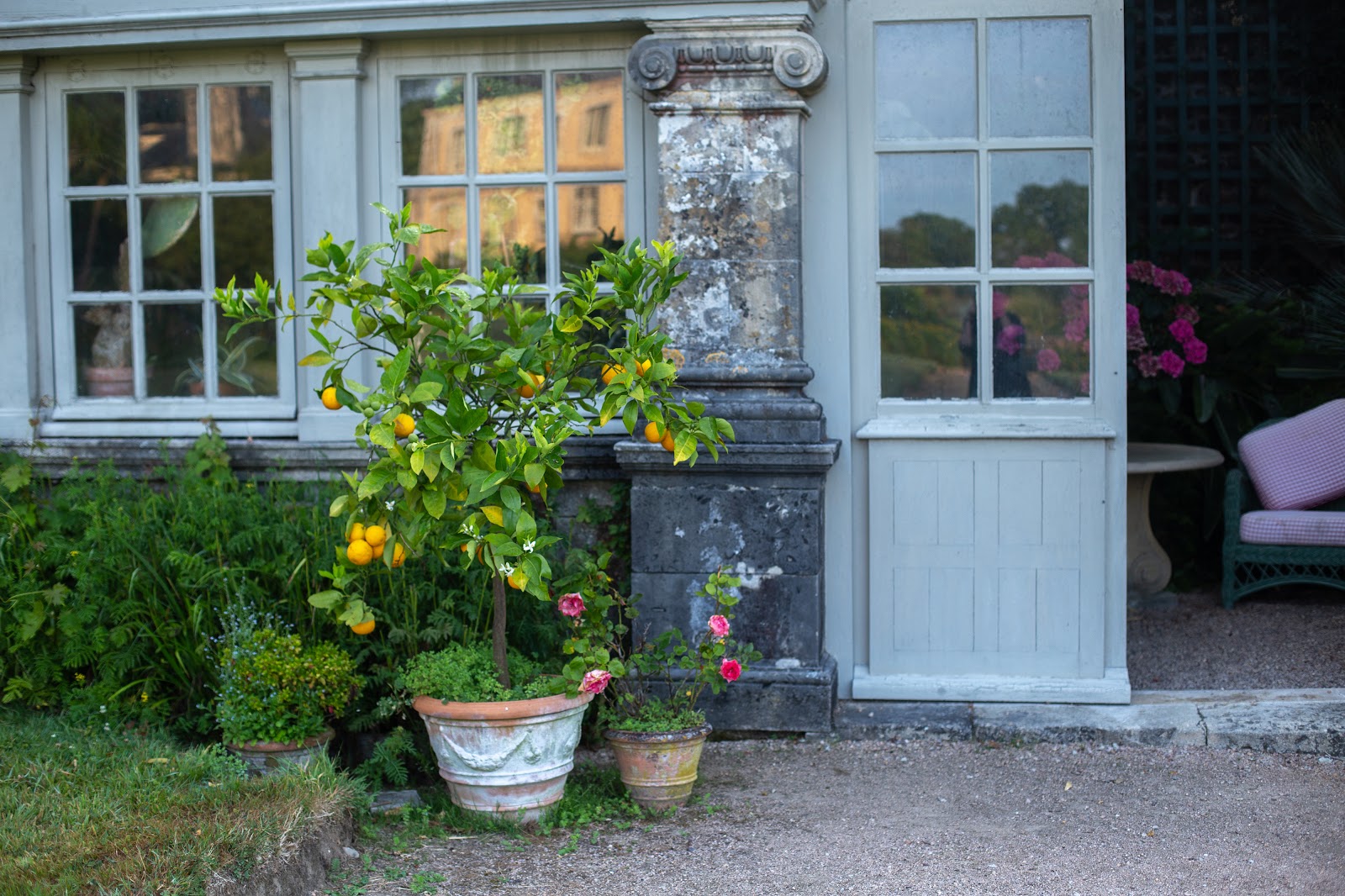 You don't need vast areas of land to grow fruit trees. There are several fruit trees like lemon or orange trees that can grow right on your doorstep. All you need is the sun and a wind-protected entryway for these citrus trees to thrive and bear fruit.
Fruit trees need a big and sturdy planter that will allow their roots to grow within sufficient space. You will need a big round or square planter that's at least 45-50cm (18-20in) in diameter. The Montroy Square Planter is the perfect pot for the job. Each one is molded from thick, high-quality fiberglass that will survive the elements and offers a timeless style.
The best thing about growing fruit trees is that one day, it will bear fruit for you to enjoy in any way you like. Eat fresh, add to smoothies, or create jams and marmalades. If your tree is healthy, you should get an abundance of fruit to enjoy for yourself and your neighbours.
7. Wild West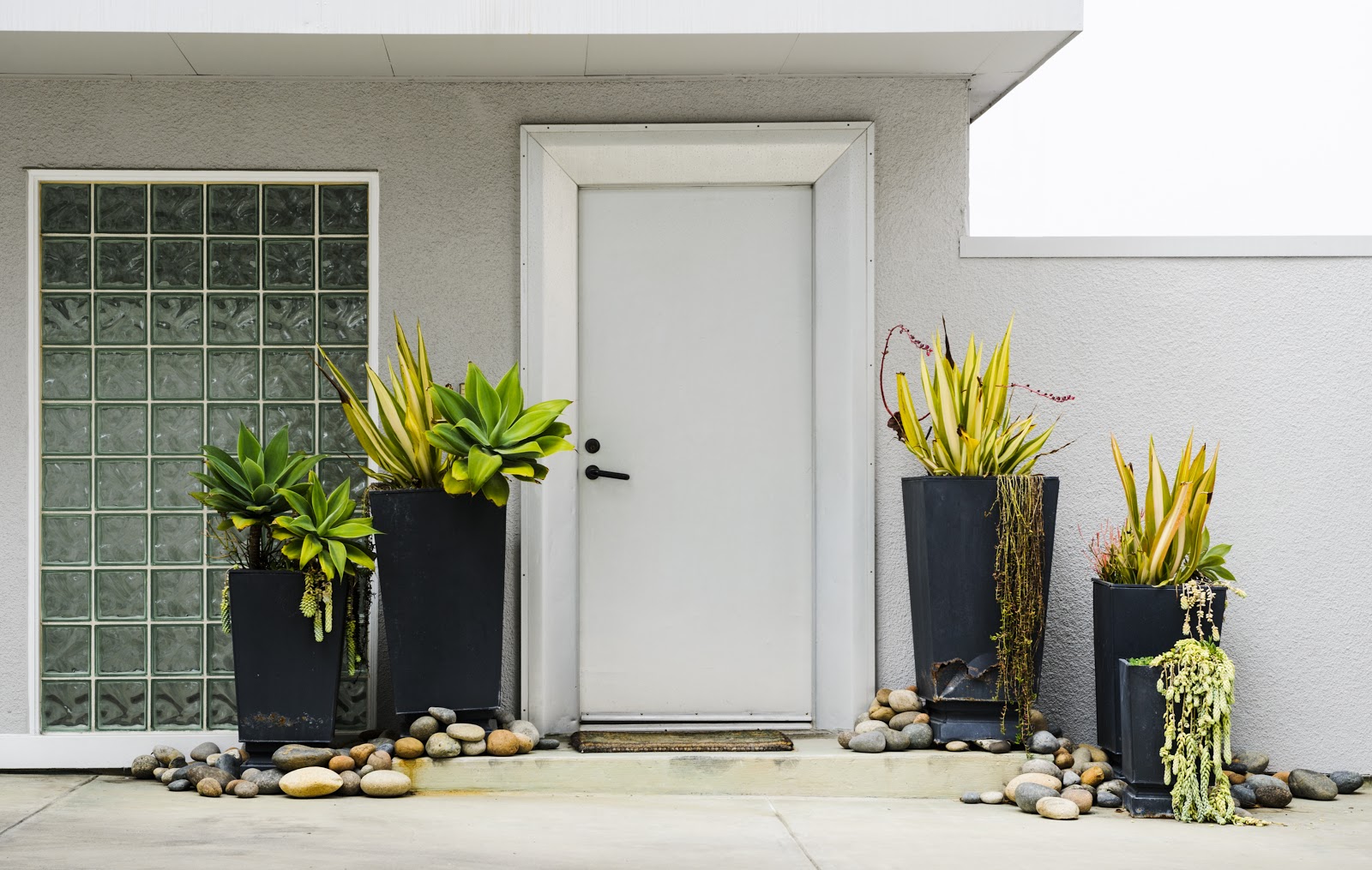 Are you looking for something totally different? Why not look to the humble cactus for that rugged wild west look? Cacti are incredibly low maintenance, and they're sure to impress anyone that visits your home. There are quite literally thousands of species of cacti to choose from, but if you want to turn heads, we suggest the iconic Saguaro Cactus or the beautiful Easter Cactus for stunning flowers.
A cactus requires a big strong pot like the Lisbon Round Pot, which brings understated style to any space and will look simply stunning by your front door. We suggest placing one on either side. Alternatively, the Santa Barbara Fluted Planter Pot is a classic vase shape, dramatic, and sure to complement your cactus with dramatic effect.
Cactus are exciting and add a real touch of rugged wilderness to your home's exterior. Children and the elderly should take caution; you wouldn't want anyone getting spiked before they step inside your home. That wouldn't be a warm welcome for your guests!
8. Jurassic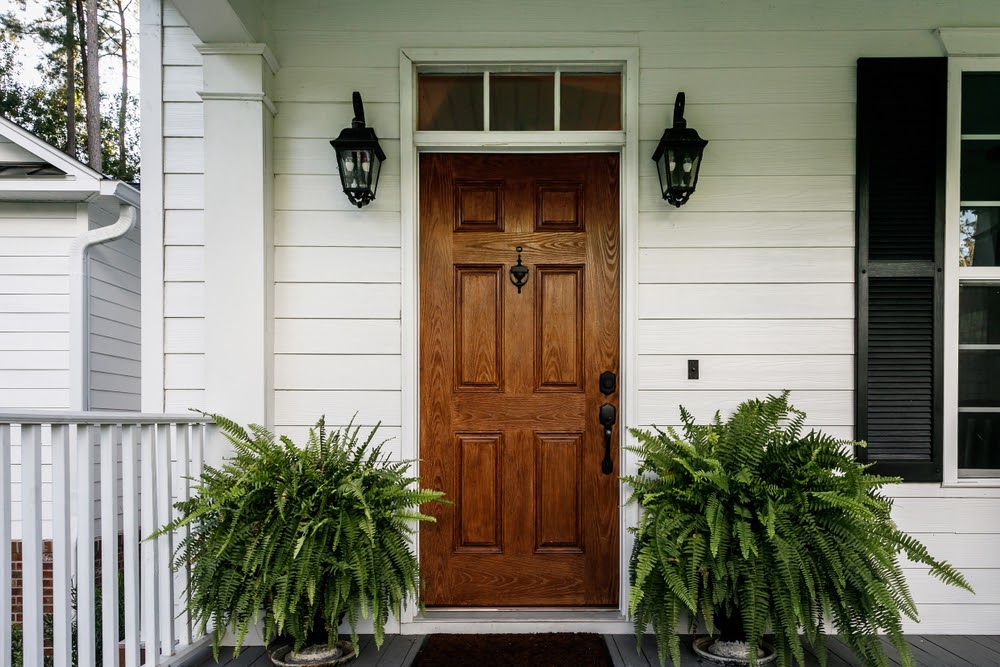 No, don't add statues of dinosaurs outside your front door, we're talking about ferns! Ferns date back almost 360 million years ago, and T-Rex himself would have trampled on them. Today, they remain one of the most beautiful and hardy plants in the world.
Keep their soil damp all year round, and you can expect them to grow quickly with their iconic luscious, thin green leaves that dance in the wind. Ferns can make a real statement when placed in the right type of planter.
You will need a Low Profile Planters or a Marseille Low Bowl to give your ferns a suitable home for them to grow and be happy. The aim is to provide ferns with a planter where you can easily control the moisture content. Ferns all require good shade, making them perfect for any front door with a porch.
9. Romantic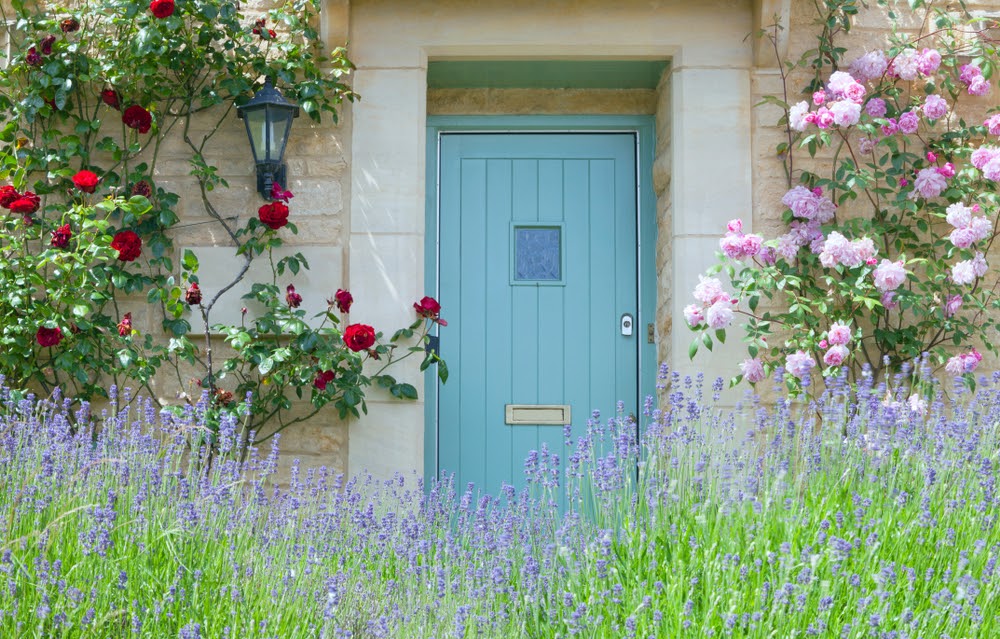 There's only one flower that truly encapsulates love and romance, the rose. While many of us give and receive roses as gifts, we rarely see them in their proper form: big, strong, tall, and powerful shrubs.
Roses make for the perfect addition to your front entrance. Some shrub roses are capable of blooming all year round and require far less maintenance than you might think.
Roses have deep roots, so a pot like the Lisbon Round Pot or Pego Oval Tall Pot. Both of these will give the roses' roots enough room to spread out and allow the plant to thrive.
10. Grass
The world underappreciates grasses, and it's a real shame because they have so much to offer. When placed in pots, ornamental grasses look simply stunning wherever they are placed and especially outside your front door.
If you're looking for some drama and super stylish, then ornamental grasses are a must. They're drought-tolerant, making them perfect for hot, dry climates, and they require very little maintenance throughout their long lives.
Some grasses to consider are Blue Oat, Blue Lyme, Japanese Silver, and New Zealand Flax. You will need big, deep pots or planters to give them a good home, such as the Old Elm Rectangular Planter or Tolga Modern Planter.

Thinking about adding plants and front door planters to your front door area or entryway? Browse our extensive range of large outdoor pots and planters and create a visually stunning entrance to your home. Check out our wholesale planter program for some great planters for less.