Spring Updates for Your Residential Landscaping
Posted by Jason Wyrwicz on May 20th 2020
As any homeowner knows firsthand, spring is the season of cleaning, yard work, and general weekend home projects. With the weather finally pleasant again after winter, spring is the perfect time to make some updates in the yard for added curb appeal. When it comes to spring updates for your residential landscaping, we have a few fresh ideas to ring in the season.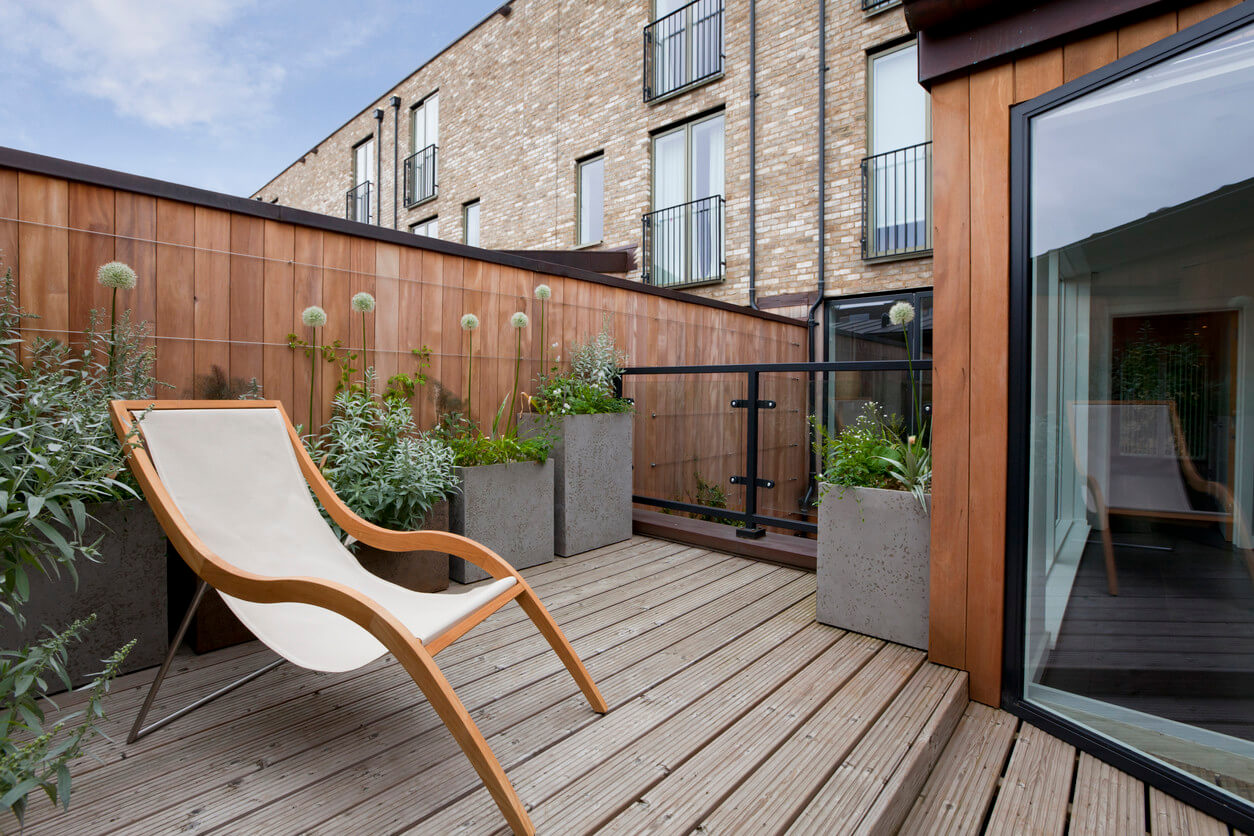 1. Line walkways with planters
One of the easiest spring updates for your residential landscaping is to add planters to walkways. This is a great way to keep people off the grass, add some extra style, and up the overall curb appeal of your home. You can choose rectangular planters for a modern touch or rounded for something more playful. This is an upgrade that is easy to do and gives you plenty of options in terms of color, style, size, and even how far apart you space them along the walkway so you can create something perfect for your vision while adding to the overall appeal of the walkway.
2. Add planters near the mailbox
The mailbox is one of the harder areas to spruce up for a lot of homeowners. An easy way to give this area a spring revamp is by adding a planter with colorful flowers for a touch of curb appeal. This can quickly upgrade this otherwise boring area to new aesthetic heights while giving more springtime flowers.
3. Flank the doorway for dramatic appeal
One of the easiest spring updates for your residential landscaping with the biggest impact is decorating a doorway with pots of flowers or greenery. This is easy to do and creates a pleasing element for anyone visiting your home. Best of all, you can add this element in spring and change the flowers/plants seasonally for an easy way to spruce up each season such as using spring colors of pink and blue, and then changing out the flowers to orange and yellow in the autumn. There are so many ways to make this simple yet pleasing landscaping element work to your advantage.
4. Bring more color to the landscaping
Speaking of color, spring is the perfect time to up the color overall in your landscaping plan. You can do this by adding more colorful flowers in more places. You can also achieve this making your planters more colorful. From adding colorful pots in shades of red, green, blue, or yellow, to upping the flowers overall, color is big for spring and summer. You can even add color with your greenery by choosing plants such as crotons. Crotons are green, leafy plants with red and yellow on the leaves for a more colorful approach to adding non-flowering plants.
5. Add window planters
When looking for an easy way to add some spring freshness to the exterior of your home, adding window planters outside the window is a great idea. It is easy to add a colorful rectangular planter to the outside of windows to match the overall landscaping style. This will give you both pretty flowers or plants to admire from the inside of the house and it will up your curb appeal instantly.
6. Create a backyard oasis
Spring is the perfect time to spend time enjoying the backyard with family and friends. This is a great time to create your very own backyard oasis as part of your spring landscaping revamp. An oasis will look different to each person, depending on what they prefer. For some, a backyard oasis will include a fire pit and sitting area, for other people it may be a table for entertaining with plenty of lush plants. Regardless of what you are looking for in terms of creating your own backyard oasis, you need some plants and flowers to bring it all together. The use of pots and planters makes it easy to block off this area from the rest of the yard while creating your perfect spring and summer oasis.
7. Add privacy between neighbors
If you live somewhere with a small backyard and no fence, it can feel like your neighbors are invading your privacy. When you want to create privacy without adding a fence, you can use planters to create more of a barrier. Large planters can be placed in certain areas of the yard or patio and then filled with plants known to grow tall for an easy, pleasing way to create some extra privacy between neighbors.
8. Check condition/replace/clean existing pots
Spring is a great time for cleaning up, even in the yard. If you already have any planters in your landscaping, now is a good time to check for damages and replace them if needed. If you originally purchased, this is even more important as they are prone to incurring damages from the exposure to the elements. If you find your pots have damages, it may be time to invest in some sturdy fiberglass planters as your next landscaping upgrade.
9. Create a focal point
When looking to add something new to your landscaping, you can create a focal point to break up the monotony of the yard. An easy way to do this is by creating a focal point such as a waterfall running through a planter or a planter placed on its side so it looks like the flowers are spilling out on the ground. There are so many ways to add a focal point in a pleasing manner to upgrade your landscaping this spring.
10. Add landscaping to areas other than the yard
When revamping your landscaping this spring, don't overlook the smaller areas not directly related to the yard. If you have a patio, adding a few nice planters there can bring fresh life to a tired space. If you have a pool, you can spruce things up by adding tropical plants around the pool for an island vibe. There are so many ways to use plants and pots around the exterior of your home to great effect.