Fiberglass Planters Are the Future! [Why Fiberglass Planters Are Better]
Posted by Jason Wyrwicz on Dec 8th 2022
For the longest time, planters were predominantly made from earthware materials like clay or terracotta, or from metals like steel or aluminum. Many of them still are.
However, there is a rising trend in producing fiberglass planters, and there is a good reason behind it. Fiberglass offers effectively all of the benefits of these other materials and many advantages that they do not.
Here's what you need to know - if you're going to be outfitting your home or office with plants inside or out, consider fiberglass when the time comes to purchase.
1. Fiberglass is lightweight: it can be easily moved around to suit the environment
One of the prime benefits of fiberglass planters has to do with weight. As you may know, steel, terracotta, and clay planters can easily weigh several hundred pounds. Aluminum is lighter, but not as easy to find.
An empty fiberglass planter - even a large one - is fairly lightweight. One or two people can easily and efficiently move even the largest fiberglass planters, so if you need to move them around between seasons, worry not.
2. Fiberglass is extremely strong; excellent strength-weight ratio
Fiberglass is more than just light. It has an exceptionally high strength-to-weight ratio. We don't have hard figures but it might be better when compared to steel and earthware. They're definitely superior in terms of strength when compared to plastic planters.
Aluminum probably wins on the strength-to-weight front but is not as easy to find. Fiberglass by contrast is readily available and affordable.
If you're worried about fiberglass planters being strong enough to contain your largest plants, there's nothing to fear.
3. Fiberglass planters are UV-resistant: Perfect for indoor and outdoor spaces.
This is not an advantage over earthware or metals, but over plastic. If you're going to be placing your planters outdoors instead of indoors, UV-resistant fiberglass can be a concern. Plastic degrades over time in sunlight and will eventually discolor and fail.
That won't happen with fiberglass, despite the fact that fiberglass is stronger than plastic while remaining comparable in terms of price. That makes fiberglass excellent for both outdoor and indoor spaces like living rooms and offices.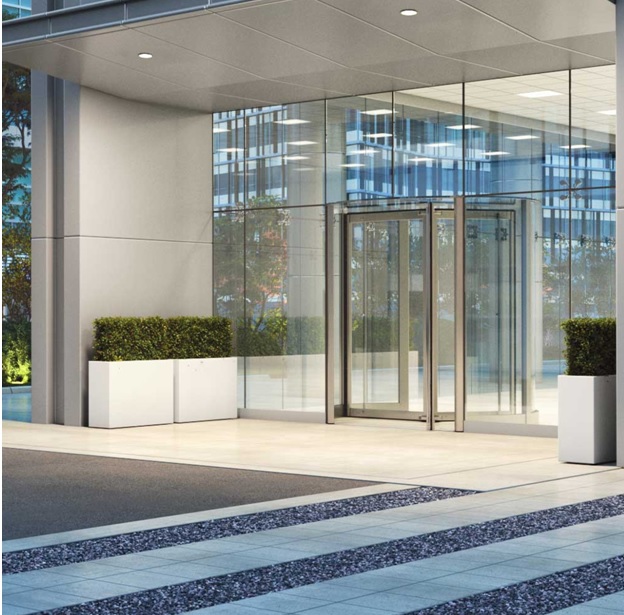 4. Fiberglass does not rust and is chemical resistant
Steel is strong, but as you know, it's not suitable for use outdoors (most of the time) because it will rust. Rain, sleet, snow, and humid and coastal conditions wreak havoc on exposed steel. Even aluminum will oxidize, although it is less reactive than steel.
So you can buy stainless steel, but no steel is completely impervious to corrosion. And, even so, steel is extremely heavy. Why pay for that when you get just get fiberglass, which is lighter, nearly as strong, and completely corrosion-proof?
5. Fiberglass does not shatter
If corrosion is a problem for you, you can always get a clay pot, a terracotta pot, or other glass or earthware planters and boxes. But then you have to worry about them being struck, rolling, or being damaged by impact.
Even though they're strong, earthware and glassware pots have a glaring shortcoming - low resistance to mechanical stress and impulse. That is, they break, and they break easily. Large pots are notoriously brittle, fiberglass planters are not.
6. It is frost resistant
Rigid, brisant materials, like clay, terracotta, and glass, are prone to breaking if they contain moisture and the temperature drops below freezing. The moisture in the soil will freeze, expand, and stress the planters. Even steel can break when subjected to frost, although this is rare. Many plastic polymers also become brittle in the cold and can break.
Fiberglass, though strong, is not brittle. In fact, depending on the lay of the fibers, fiberglass can be remarkably flexible, making it better in cold conditions, especially if there is a risk of frost damage. Fiberglass is more likely to flex than crack or shatter.
7. Fiberglass planters are exceptionally low maintenance
Another great thing about fiberglass and fiberglass planters is that in addition to being weather resistant, they are extremely low maintenance. In truth, they are actually more like no maintenance. They require no special treatments and can be left alone throughout the year.
It's a good practice to rinse them out and wipe them down from time to time if pollen or dust accumulates on them, but otherwise, fiberglass will last for a long time.
8. Fiberglass can be sustainably produced
Even though fiberglass is a synthetic material, it can still be sustainably produced and, depending on how it is produced, can have minimal impact on the environment.
9. Ability to accommodate a wide range of design demands
Fiberglass is also an exceptionally versatile material that can be used to produce both large and small lightweight fiberglass planters. Unlike pottery and metals, which can be weakened by the presence of prominences or stress risers in their designs, fiberglass planter shapes, sizes and profiles can vary widely.
Fiberglass Planters: Additional Perks
In addition to these benefits of fiberglass planters, there are many others, including but not limited to the following perks of getting your planters from Pots, Planters and More!
Multiple sizes, styles, colors, and shapes are available
We offer a huge range of colors, sizes, shapes, and styles in high-quality fiberglass planters - everything you need for your locations, both indoors and outdoors.
All fiberglass planters are available with or without drainage holes
Some plants are sensitive to overwatering, and some to dry soil. All of our planters are configurable with or without pre-drilled drainage holes so you can ensure proper drainage for all of your plants.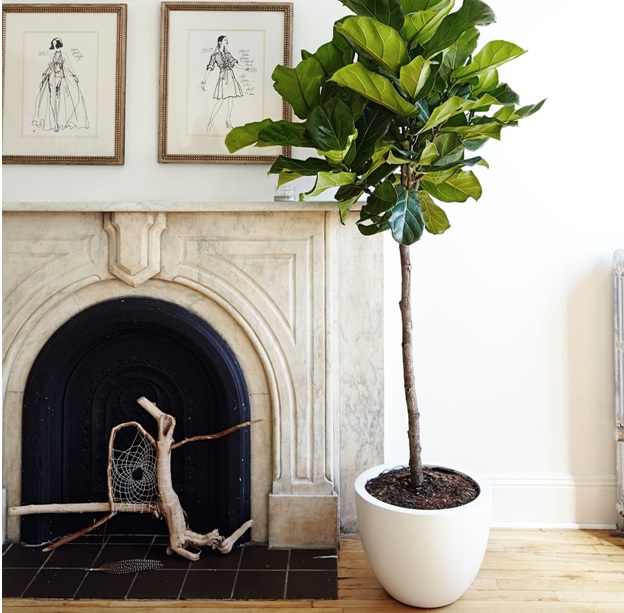 We offer free shipping on all orders!
Redesigning takes a lot of work. We get that. That's one of the reasons we aim to save our customers more on shipping costs. Buy online here and we deliver your fiberglass planters for free!
Also, you may be able to save even more by securing wholesale pricing. Feel free to sign up for our wholesale pricing or get in touch with us if you have any questions.
Questions About Fiberglass Planters? We're Here to Help!
Still have questions about fiberglass planters or pricing before you proceed? Get in touch with us online or call us at 888-249-5084 and we'd be glad to help.