The 6 Best Indoor Plants for Wellbeing at Work
Posted by Jason Wyrwicz on Jun 2nd 2021
Indoor plants make your office or working spaces more attractive, clean the air and lift everyone's mood. In this article, we list six of the best indoor plants to improve your team's wellbeing at work.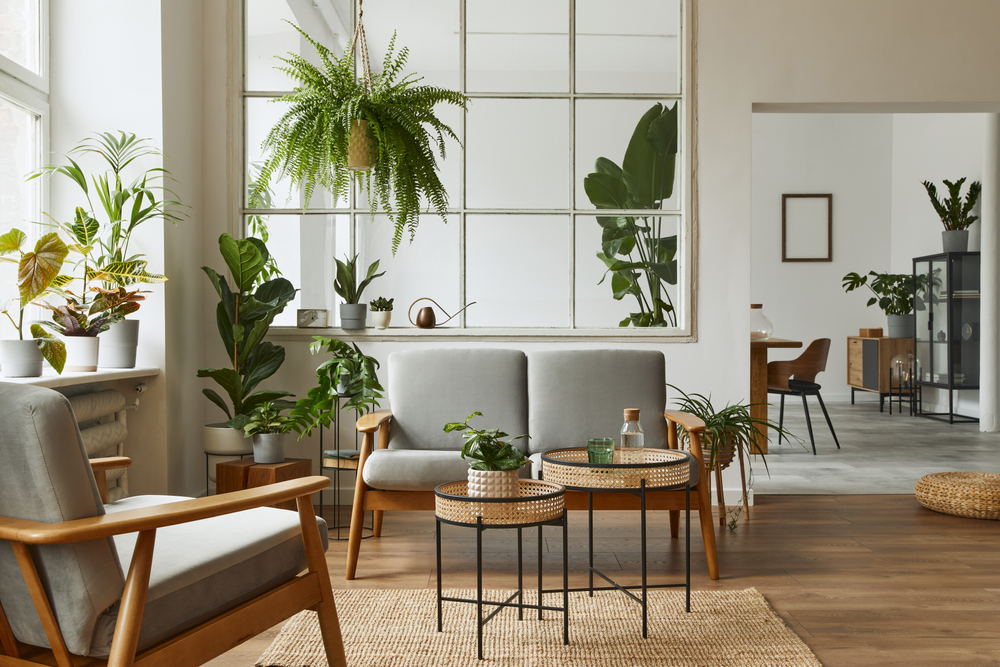 1. Spider Plant
The spider plant is one of the most popular indoor plants. These plants are low maintenance, only needing watering every few days. They survive in low-lighted and even shaded conditions — saving you and your coworkers valuable time while getting the health benefits.
According to a study by the University of Hawaii, the spider plant supports mental wellbeing and removes volatile organic chemicals and compounds (VOCs) and pollutants from the air, creating a healthier work environment for everyone. If you would like a low-maintenance, environment cleansing plant, then the spider plant may be what you are looking for.
2. Cactus
With over 2 thousand variants, there are many options to choose from, and nearly all cacti are suitable for offices. Most are small and can fit practically anywhere. Being cacti, they need little water to survive. However, they do depend on copious amounts of sunlight.
If you work in a well-lit environment, then a cactus could be ideal. Other than that and the odd drop of water, you can pretty much set and forget about them. With so many different types of cacti available, you are bound to find one that suits the style of your work environment.
3. Bamboo Palm
The bamboo palm is an elegant and beautiful plant, and according to Chinese tradition, the more stalks it has, the luckier it is. This is possibly the easiest plant to maintain, considering it only needs to be watered once per week and can survive in heavily shaded areas.
A study carried out by the University of Hawaii gave the bamboo palm the highest rating for chemical vapor removal from the air. Indoor air pollution comes from some of the most common items found in an office: adhesives, carpeting, ceiling tiles, cleaning products, printers, bags, nail polish remover, paper towels, photocopiers, and many other products.
Clean air, a pleasant workspace, and a touch of luck all make for a productive work environment.
4. Gerbera Daisy
The gerbera daisy is the ideal plant for your office if you are looking for a flowering plant. Its needs are opposite those of the cacti in that it needs very little sunlight, but the daisy does need to be watered daily.
These large and colorful daisies are sure to freshen up the office with their beautiful colors. However, they have more than just a pretty face — like some of the plants above, these daisies also work to clear the air. Several of these can make any office seem like an English meadow, well, at least when you close your eyes.
5. Lemon Balm
Imagine starting your day sipping a tea (or whatever takes your fancy) while relaxing to the lemony fragrance from your newest office plant. The lemon balm creates a natural lemon perfume, which is known to reduce stress. These plants are resilient and fairly low maintenance.
The lemon balm can survive in both direct sunlight and heavily shaded areas. However, the plant does need to be watered daily. A research project conducted by the University of Ohio found that lemon balm's pleasant fragrance makes people feel better throughout the day.
6. Pothos
The pothos plant is possibly the most popular office plant in the world. This is for several reasons: they require very little sunlight, are easy to maintain, and grow quickly.
These plants only need to be watered when the soil starts to dry, making them convenient for offices. They are also very pleasant on the eyes, with their fresh and vibrant green colors.
Looking for the ideal pot for your plant? We stock a range of beautiful pots and planters, sure to make any plant feel proud.