Event Decor: How to Decorate a Venue with Plants and Planters
Posted by Jason Wyrwicz on Jul 6th 2021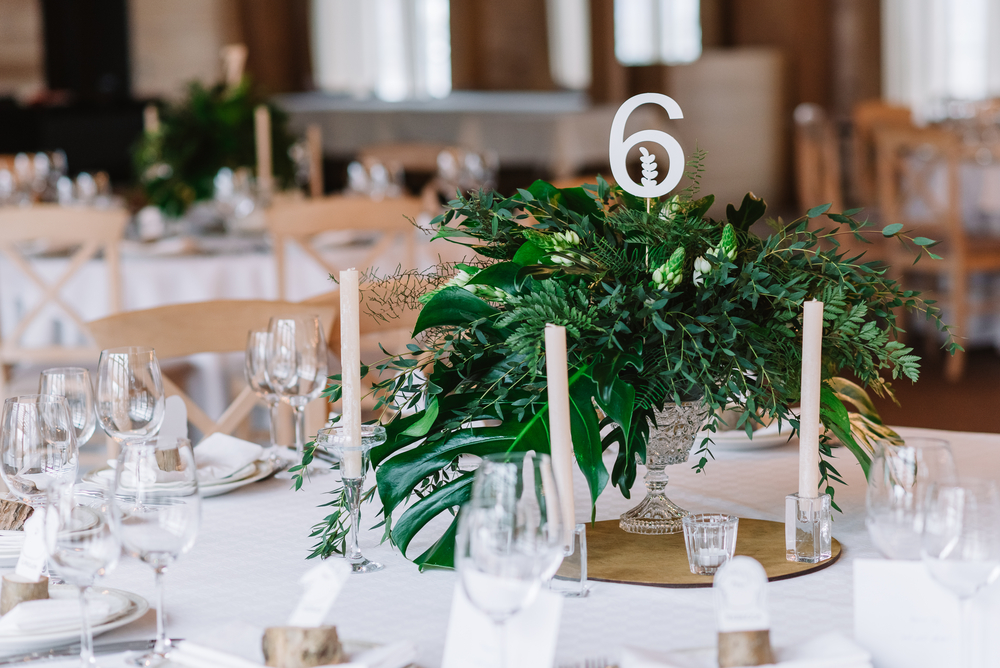 From seating arrangements to stage design, table settings to decorative backdrops, event decor is all about the little flourishes that bring ambiance and atmosphere to an environment and give your soiree pizazz. Once you've secured the perfect location and planned the structure of your event, it's time to don your creative cap and think of the types of furnishings that will have the biggest impact on your guests.
One growing trend that's sure to appeal to your attendees is fresh greenery, as bright blooms and trailing fronds make attractive backdrops for social media snaps, perfect for generating a buzz online. Plus, not only do plants look visually stunning, but scientists claim they also promote positivity and help combat stress and fatigue, precisely what's needed to get people in the party mood.
So, no matter if your next event is a wedding, birthday, fundraiser, or corporate function, the simplest way to incorporate botanicals into your theme — especially if you don't have that coveted green thumb — is to use fiberglass planters filled with fresh foliage. Available in all colors, shapes, styles, and materials, pots and planters are incredibly versatile and easy to swap out and transport if you're organizing multiple gatherings. Here are a few ideas on using potted plants to make a statement in your event decor.
Eco Living Centerpieces
An environmentally-friendly alternative to plastic plants and cheaper than regularly replenishing fresh-cut flowers for extended events, living centerpieces use potted plants to create stunning accents for the dinner table and are guaranteed to get conversations flowing. Ideal for adding instant elegance and personality, the options for these centerpieces are limitless. Below, we've listed some tips for fitting them into your chosen theme:
Tropical fiesta. Bring exotic flair by combining the height and drama of lush indoor dragon trees or cascade palms with the popping color of bromeliads and orchids.

High-class gala. Go contemporary by using the sharp, clean lines of rectangular planter boxes to contrast against the trailing tendrils of English ivy or the graceful curves of peace lilies.

Whimsical tea party. For a wonderland aesthetic, overflowing bowls of fluffy ferns dotted with cute crown-of-thorns flowers in reds and yellows will do nicely.

Bohemian wedding. Recreate this bang-on-trend look with clusters of succulents in all shapes and sizes, from spiky agave to rosette-shaped Echeveria, and top it all off with the quirky curls of a "Frizzle Sizzle".
Our top tip to successfully arrange potted plants for a centerpiece is to keep scale in mind. Just like Goldilocks and the Three Bears, too many different varieties, especially if they're tall, can overshadow other decorations, clash with surroundings and turn the table into a jungle. In contrast, too few plants or only incorporating those smaller in size can make a display look lost, sparse, and uninspiring. To find the middle ground, use neighboring items, like candelabras or place card holders, as a marker for finding the perfect height.
Dramatic Walkway Décor
First impressions matter, and there's no better way to make your attendees feel like A-listers on the red carpet from the moment they step into your event than by creating a grand entrance using pots and planters. A wedding ceremony aisle lined with trimmed topiary or a door, stage, or podium beautifully framed by lush green palms is guaranteed to make a memorable statement. At the same time, tubs of shrubs or planter boxes filled with bright blooms are ideal for creating borders to direct traffic and define seating areas.
There's no need to limit yourself to potting your greenery in standard, cylindrical vessels, either. Instead, take inspiration from other furniture in the venue, such as the tables and chairs, picking your planters based on their size, shape, and style.
Adding Interest to Empty Corners
When planning an event, we tend to get caught up in the details of specific areas — for example, the bar, dining area, and dance floor — which, come the big day, can result in other parts of your location looking a little lackluster. However, you can remedy this by bringing the outside in using planters strategically placed to hide unsightly electrical cords, soften harsh corners and give warmth to open space.
Make Your Event Decor Pop with Fiberglass Planters
Our fiberglass planters are lightweight and incredibly durable, making them easy to transport to different events and long-lasting in high-traffic areas. If you would like more information about which planters would best suit your next function, get in touch on (888) 381-9501 or email us at sales@potsplantersandmore.com.